The 2015 China International Fair for Investment and Trade will help China enhance its investment, trade, financial cooperation, infrastructure development and policy understanding with nations along the Belt and Road, said the fair's organizer.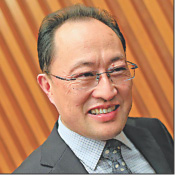 Wang Qiongwen, director-general of the Xiamen Municipal Bureau of Convention and Exhibition Affairs
Wang Qiongwen, director-general of the Xiamen Municipal Bureau of Convention and Exhibition Affairs, said China's "going global" strategy of exporting mature industries, investing abroad and diversifying its foreign exchange reserves was already being implemented along the Silk Road Economic Belt and 21st Century Maritime Silk Road.
"Promoting an export-oriented economy helps resolve domestic economic problems-this is a successful example that is often adopted by developed countries to upgrade their industries and maintain their economic prosperity," said Wang.
In the past, China's economic development mainly relied on trade, namely with exports of goods and services. But as China's economic growth has slowed over the past two years, the country has moved production facilities abroad and increased its technology collaboration with countries in Central Asia and Southeast Asia.
A total of 635 government and business delegations from more than 100 countries and regions will participate in the fair this year and 10 Chinese provinces and cities such as Shaanxi, Hainan, Jiangxi and Shanghai will carry out promotional activities during the fair.
"As far as future prospects are concerned amid the growing global economic uncertainties, we believe that the Belt and Road Initiative can also offer favorable opportunities to solve the problem of imbalanced development between eastern and western China," said Wang.
Wang said China's annual foreign exchange reserves will continue to rise. He said it will be advantageous for China to use its abundant foreign exchange reserves to support the development of manufacturing and infrastructure facilities along the two proposed routes to bring long-term returns to Chinese manufacturers and infrastructure project contractors.