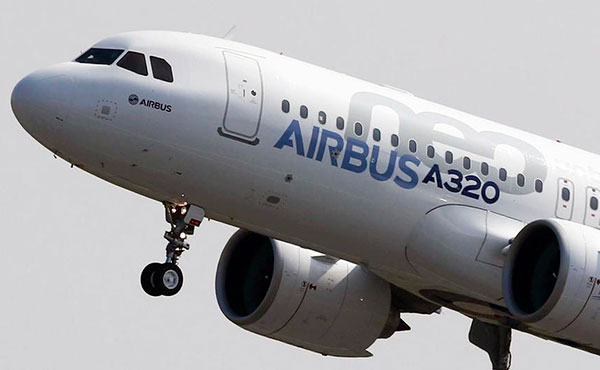 The Airbus A320neo (New Engine Option) takes off during its first flight event in Colomiers near Toulouse, southwestern France, September 25, 2014.[Photo/Agencies]
SHANGHAI - Spring Airlines, China's largest low-cost carrier, announced Tuesday it plans to raise 4.5 billion yuan ($735 million) to fund the purchase of 21 Airbus A320 jets.
The Shanghai-listed company plans to fund the purchase through a private placement of shares, according to a company statement.
More than 80 percent of the money raised will be spent on the purchase of the Airbus planes. The rest will be used to improve inflight WiFi, upgrade information management and build its online ticket sales platform, it said.
As demand in China's domestic aviation market continues to rise, a number of Chinese carriers have raised money in private placement to increase their capacity.
The State-owned China Eastern Airlines raised 15 billion yuan in June to buy 28 aircraft. The private carrier Juneyao Air raised 3.6 billion yuan earlier this month to buy four aircraft, three spare engines and two flight simulators.
Founded in Shanghai in 2005, Spring Airlines is China's first and North Asia's largest low-fare airline. It currently operates more than 90 domestic and international routes, according to its official website.