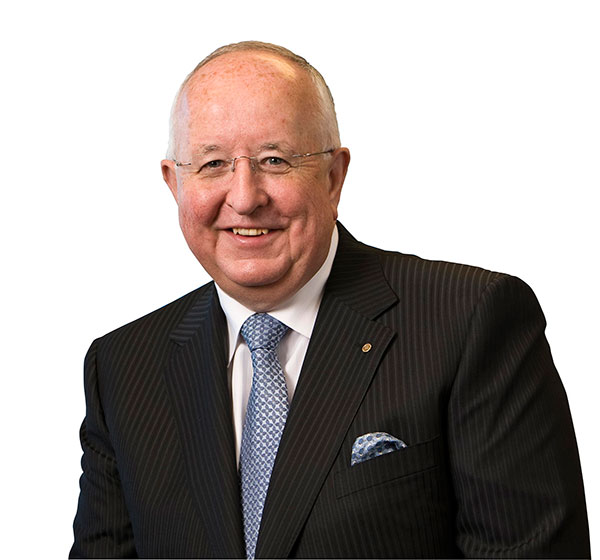 Sam Walsh, chief executive officer of Rio Tinto Plc. [Photo/China Daily]
Sam Walsh, chief executive officer of Rio Tinto Plc, is upbeat when it comes to the iron ore industry.
Despite falling commodity prices, Walsh admits he is confident about the future as the company he runs is one of the mining industry's giants along with BHP Billiton Ltd.
China will be key to the company's fortunes in the years ahead, he says.
The London-based global conglomerate, and the second-largest Australian miner behind BHP, reported that annual sales last year of iron ore, copper and coal to China were more than $19 billion.
Europe accounted for just $5 billion.
"We believe the urbanization in China will increase demand for iron ore and its large base means that growth should be substantial," Walsh said in a telephone interview from the Belgium capital of Brussels, where he discussed the European Union's trade relationship with China.
The Chinese-Australian Free Trade Agreement, which was signed last month, will also help fuel supply as will the country's Belt and Road Initiative. Below, he talks about the FTA deal, iron ore prices and the Belt and Road Initiative:
What will be the advantages to companies now that the FTA agreement has been signed?
It will help the two countries by bringing down costs for high quality products in the future.
Rio Tinto has already been sourcing raw materials from China in the past few years and this part of the business will expand.
At present, the company spends $2 billion annually in sourcing from China, but that will increase in the years ahead.
How will Australian mining companies deal with overseas rivals such as Vale SA, now that the Brazil-based firm has signed deals in China?
Iron ore is a long-term business and we made our investment plans many years ago. We are confident about the future, especially in China.
As for Vale, we are open to competition. We have also taken into account Vale's plans to increase iron ore capacity to China. We believe in open trade and we can survive the market.
Do you think iron ore demand will pick up in two to three years?
There are normal fluctuations in the iron ore businesses. But we continue to see demand increase in China, India and Africa. There is still room for substantial growth in China. As I've said, we are upbeat about the future.
Will China's Belt and Road initiative bring more opportunities?
China has released a policy paper to deepen the country's strategic partnership with the EU and boost global business. This will help Rio Tinto to continue to grow. Our business in Europe is worth $5 billion annually.