Sun Yafang, chairperson of Huawei Investment & Holding tops the list in Forbes China's top 100 Chinese Businesswomen of 2015.
Based on sales volume, operational quality, staffing and influence on outside companies, the list, in the Chinese-language edition of Forbes Magazine, targets the most influential women in Chinese companies.
Although the proportion of businesswomen in the sector still lags behind the proportion of men, the sales volume of companies led by the 100 women reached 2.29 billion yuan in the past year and increased 56 percent on the previous year, the magazine reports.
Take a look at the top 10 most influential businesswomen in China.
No 10 Chen Chunhua
Position: CEO, New Hope Liuhe Co Ltd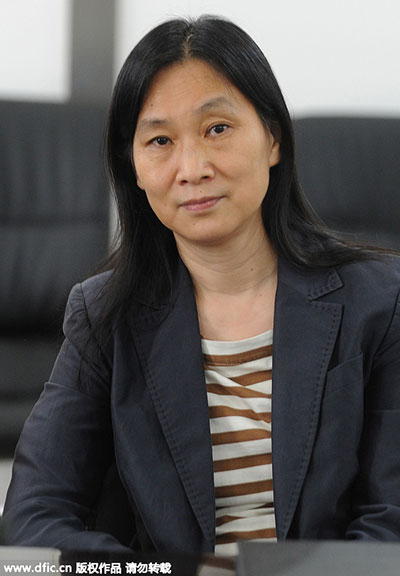 Chen Chunhua, co-chairperson and CEO of New Hope Liuhe Co Ltd, attends a board in Chengdu city, Southwest China's Sichuan province, May 22, 2013. [Photo/IC]