Zhang Haizeng, a 35-year-old man, has made his career by selling the grain crops in artistic style in Handan city, North China's Hebei province.
Unlike other farmers who directly sell the grains to the market, Zhang draws pictures of the crops in various colors, and then sells them as artistic products.
After being specially processed, the grain crops, such as sesame and millet, can be pasted together to create interesting images. This new method of selling and marketing fetches higher prices and better sales.
Zhang set up a company in 2005 to focus on creating crops pictures. Besides marketing the products in the domestic market, he has also extended the reach to countries such as US, Canada and Germany.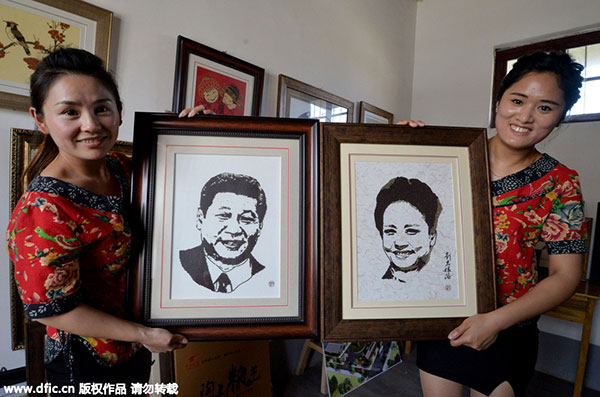 Staff show the pictures of Chinese President Xi Jinping and First Lady Peng Liyuan created by grain in a crop artistic workshop in Handan city, North China's Hebei province, June 8, 2015. [Photo/IC]