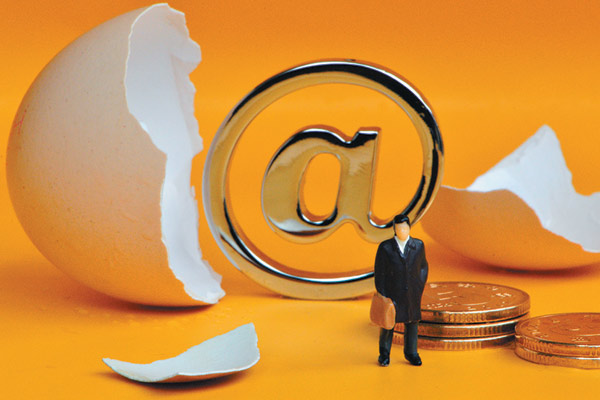 The trading value of China's booming peer-to-peer platforms hit 250 billion yuan for the whole of 2014, doubling 2013's statistics. [Photo Provided to China Daily]
BEIJING - The turnover of Chinese peer-to-peer (P2P) lending platforms in 2014 reached 321.19 billion yuan ($53.76 billion), up 268.83 percent year on year, an industry report said Thursday.
By the end of 2014, China had 2,358 P2P platforms, and they had an average annual interest rate of 17.52 percent, according to the latest report from the Payment & Clearing Association of China.
P2P lending is the practice of lending money to unrelated individuals without going through a bank. Introduced to China in 2006, it is very appealing to ordinary Chinese, whose investment channels are limited.
As the P2P industry is experiencing wild growth, risks such as fraud, fund flight and illegal fundraising have emerged.
The report showed that 287 P2P platforms either went bankrupt or had difficulty in withdrawing funds as a result of fraud in 2014. This was an increase of 282.67 percent from the previous year.
In September 2014, the China Banking Regulatory Commission vowed tighter regulation of P2P businesses, through measures including new registration rules, requiring third-party fund trusteeship, and external audits.