The Chinese version of Forbes revealed its ethnic Chinese wealth list on Monday. The assets of the 370 billionaires on the list totaled $1.15 trillion.
Billionaires from the Chinese mainland account for 57.6 percent, Hong Kong and Taiwan 8.9 percent.
Let's look at the 10 richest business people with Chinese origin.
No 10 Henry Sy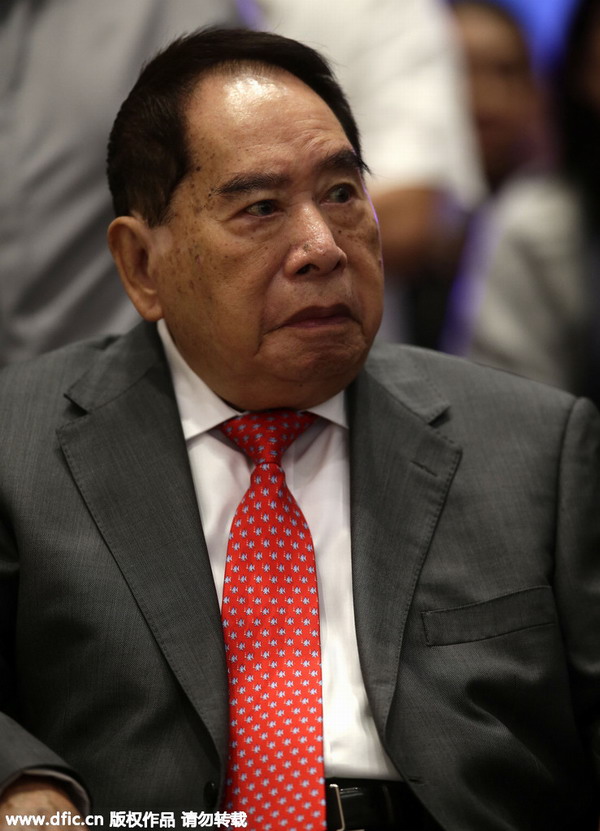 Henry Sy, the Philippines' richest businessman and one of Asia's richest tycoons, May 16, 2013. [Photo/IC]
Age: 90
Net assets: $14.2 billion
Nationality: Filipino
Global ranking: 90