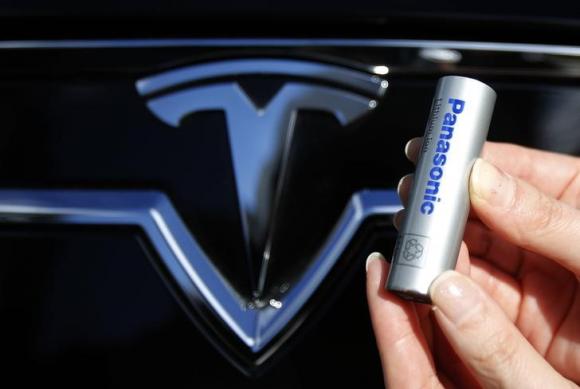 A Panasonic Corp's lithium-ion battery, which is part of Tesla Motor Inc's Model S and Model X battery packs, is pictured with Tesla Motors logo during a photo opportunity at the Panasonic Center in Tokyo, ahead of the 2013 Tokyo Motor Show, Nov 19, 2013. [Photo/Agencies]
He said the shortage of senior skilled workers at home appliance plants has pushed up their salaries and thus increased employers' costs.
Sharp Corp also plans to reshore overseas TV production, and Daikin Industries Ltd has moved part of its air conditioner production from China to Japan.