Nippon Paint's breakthrough technology CyGLAZ® leads the future of the paint industry
Led by the R&D team from the parent company Nipsea Group, Nippon Paint developed CyGLAZ® technology successfully in 2012. Now, after two years of implementing and perfecting the technology's use in different countries and various industries, CyGLAZ® technology has matured and successfully obtained patents in China, the US, Russia, Singapore and South Africa. Not only does it comply with international standards, but it also has received widespread acclaim. At present, CyGLAZ® technology shows great potential and value in fields such as the car coating industry.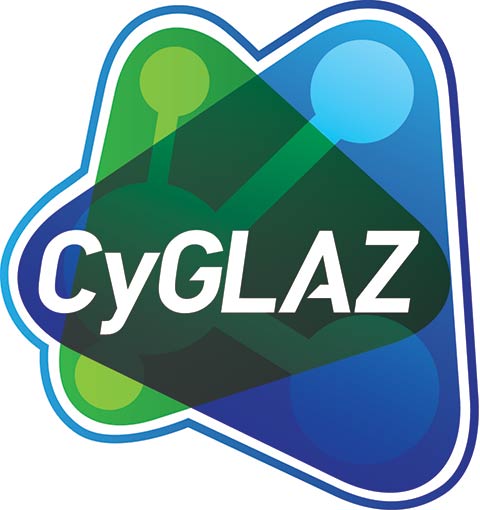 The logo of CyGLAZ® technology
High-performance coatings present a key technical issue for the paint industry; Nippon Paint's ingenuity helps the company actively solve the problems within the traditional coating system by developing entirely new processes that do not follow the same steps used in other modern techniques. Utilizing their cutting-edge technology, and taking into consideration the market demand, Nipsea Group teamed up with a group of more than 20 top technicians and inventors, successfully developing and perfecting the technology after two years of extensive experimentation and testing. Additionally, Nippon is dedicated to making sure its products are innovative and environmentally friendly. All CyGLAZ® technology coating products have passed multiple tests to ensure they comply with both quality and environmental protection standards.
All Nippon Paint products with CyGLAZ® technology are scratch-resistant and fracture-resistant and will bend when the coat is very thin (even 30 microns). As a kind of formula technology that increases the coating duration, CyGLAZ® enables the coating to form a layer of shining, smooth and durable protective film on the surface of an object. In addition, they perform well in areas such as low temperature aridity, high hardness, skid resistance, high chemical resistance, high UV-ray resistance and high blocking resistance. This product is compatible with all kinds of solvent and additives and has excellent flexibility and high productivity.

Passenger cars which use the CyGLAZ® technology
It can not only save energy during production and reduce the rate of defective goods, but also increases the products' durability and quality of finish. In 2013, the Auto Coating business unit of Nippon Paint China found several practical applications of the technology, including its use to solve adhesive issues on the bumper before assembly. In the future, CyGLAZ® technology will play an important role in any industry that utilizes coating technologies. It will effectively solve problems such as coating adhesion on a variety of surfaces.