With Ice Bucket Challenge spreading in China, characters from the Transformers movie also got in the action in Beijing.
During an exhibition held to celebrate the 30th anniversary of the movie, men dressed as film characters took part in the challenge to raise awareness of ALS disease.
Participants have to pour ice water on themselves and then challenge others to do the same. If the others fail to perform the challenge, they have to donate $100 to the ALS Association. The exhibition, which will last for two months, began on Aug 16 in Beijing.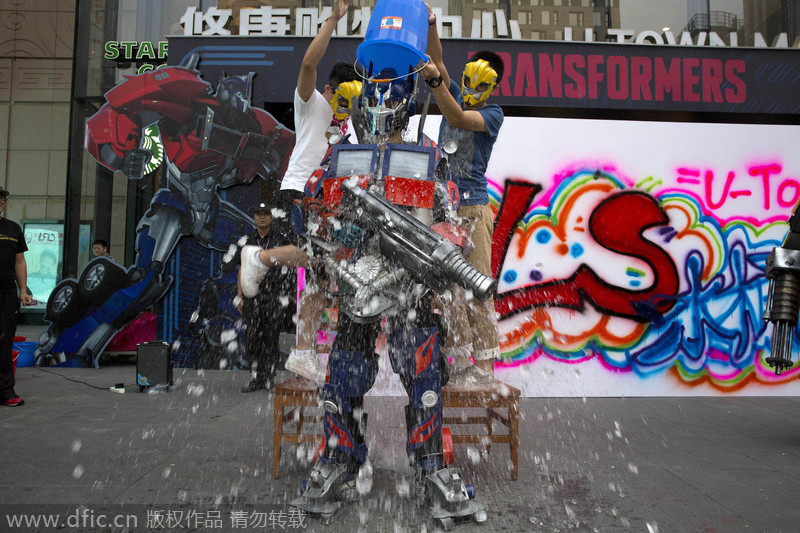 Man dressed as Optimus Prime, a character from the movie Transformers, takes part in the "Ice Bucket Challenge" to raise awareness of ALS in Beijing, Aug 20, 2014. [Photo/IC]