China's real estate industry has been undergoing a rather difficult time this year. Dalian Wanda Commercial Properties Co Ltd issued loss-making warning to its investors on August 13.
However, developers might still be the most creative people as they are capable of always coming up with astonishing and attractive ways to promote sales.
A developer in Central China's Henan province even uses a helicopter to transport its potential customers to see and buy properties.
Wanda and another developer Greenland, who have invested big in the city of Wuhan, capital of Central China's Hubei province, have both adopted "ice" as a key element but under different themes for their promotional activities during the same time period in this city, which is famous for its hot weather.
Let's have a close look at the marketing stunts real estate developers employ.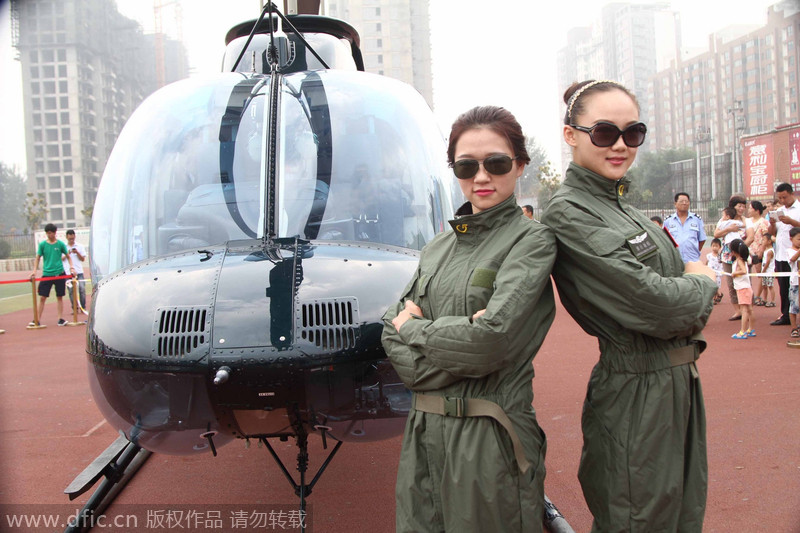 Two models stand next to a helicopter to promote properties in the city of Changge, Henan province on August 16, 2014. [Photo/IC]