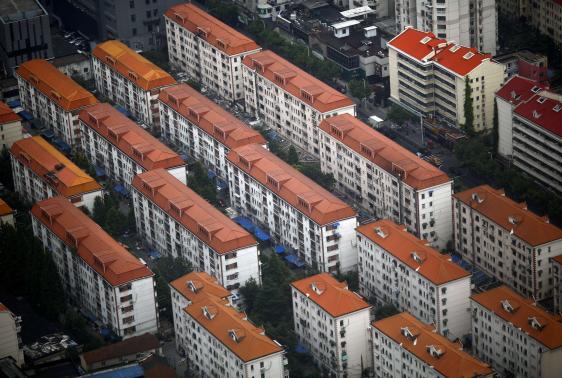 Apartment buildings are seen in a residential area at Pudong district in Shanghai August 2, 2013. [Photo/Agencies]
Rattled by falling home prices, some of the wealthiest Chinese are paring their property investments and turning to private equity or overseas holiday homes, a sign of fading hopes that the once red-hot market can bounce back any time soon.
"Smart money" checking the exit is a bad omen for any market, especially one considered frothy after a five-year record-breaking bull run, but wealth managers, brokers and analysts say there is no reason for alarm yet.
First, the rich are not in a full retreat mode but rather looking to spread the risks more evenly, money managers say.
"There are indeed clients choosing to reduce their exposure to the property sector, but it's not a common phenomenon," said an investment strategist at a private banking arm of a large State-owned bank. The banker declined to be named because he was not authorized to speak to the media.
Bankers also don't expect investors to simply dump their real estate because the market cools.
"Unless someone has an especially big portion of their assets invested in property, he or she would not be in a hurry to sell," said Wang Jing, a deputy general manager at China Merchants Bank's private banking arm. "They would choose to rent their houses to deal with their cash-flow problems."
Furthermore, millions of middle-class Chinese, not rich enough to invest abroad and frustrated by official limits on bank deposit rates that barely beat inflation continue to see buying a second or third home as the best investment.
Confronted with talk of more price cuts by developers to revive ebbing sales, those investors either hold on to cash and wait or focus more on megacities like Shanghai or Beijing and avoid smaller markets that struggle with oversupply.