The first China's air taxi: Cessna 510 Mustang airplane has successfully landed in Changshui International Airport in Kunming, Southwest China's Yunnan province on July 12.
The airplane was introduced by Ruifeng Airlines in Yunnan, which is about to build a business model of air taxi in the domestic market. Accommodating four passengers, the air taxi is priced at 20,000 yuan ($3,220) per hour and 5000 yuan ($805) per person, which is 20 percent higher than first-class cabins of average passenger planes.
Passengers need to book the plane three days in advance and arrive at the airport just 15 minutes before the plane takes off. Personal customized services will be offered, such as directly landing on small airports, where larger passenger aircrafts can not land.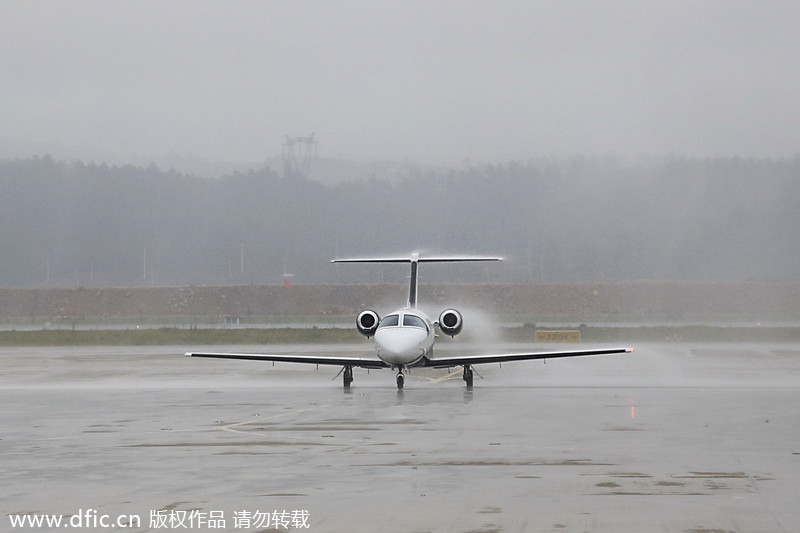 China's first air taxi: Cessna 510 Mustang airplane has successfully landed in Changshui International Airport in Kunming, Southwest China's Yunnan province, July 12, 2014. [Photo/IC]