China has increasingly become a main bidder in the overseas' real estate sector in recent years. Industry insiders believe that the reasons behind the craze by Chinese buyers are resisting the inflation and RMB appreciation, as well as finding better education for their children.
The number of Chinese emigrants had risen to 9.34 million by the end of 2013, with the United States, Canada, Australia and New Zealand being the top four destinations, said a report on Chinese international migration in 2014 published by the Center for China and Globalization, a Beijing-based think tank.
Top 6 Japan
Japan's real estate market is slumping to the lowest ever since 1990. The price of a nicely-decorated 80 sqm apartment in the center of Tokyo is about 100 million yen (2.85 million yuan), which is much cheaper than properties in cities like Beijing and Shanghai.
Japanese real estate developers are aiming to make some money from Chinese investors but the biggest problem is that Japan doesn't issue visas for investment immigration, so that means a visa is not included when purchasing a property, unlike Canada or the US.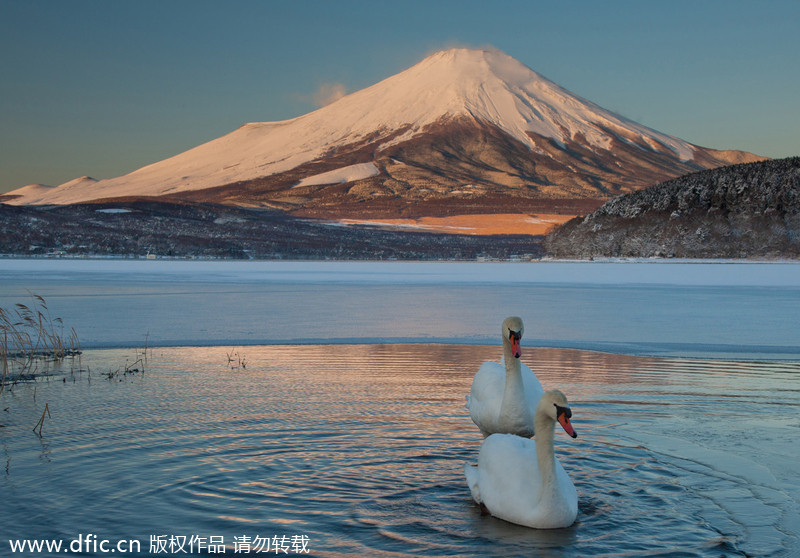 A pair of mute swans in Lake Kawaguchi disrupt the reflection of Mt. Fuji, Japan on Feb 3, 2014.[Photo/IC]