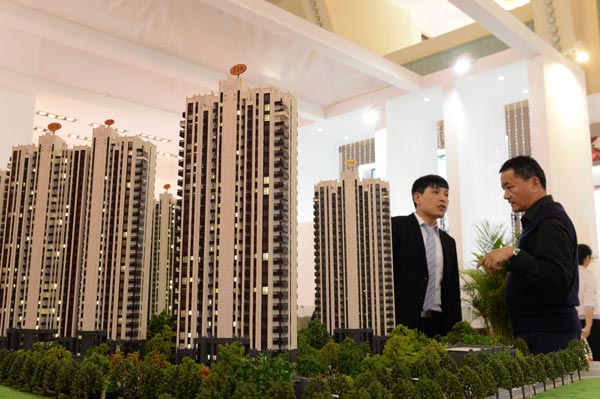 A visitor to a housing exhibition in Shanghai in April inquires about a property project. The IMF's new global house price index showed that 33 out of 52 countries, including China, experienced increases in housing prices over the past year. [Lai Xinlin / For China Daily]
China's central bank governor Zhou Xiaochuan said the bank will take macroeconomic and prudent measures to handle the demand in the nation's property market and will give guidance to the financing of real estate developers.
"We don't have much experience in the property market and have to be cautious when making a judgment of the situation," said Zhou. "It still takes time to observe the housing market to tell whether it is oversupplied or not."
The People's Bank of China will pay more attention to the overall economic indicators and the total volume of the economy, he said.