China reported on Wednesday that its GDP growth in the first quarter of the year was 7.4 percent year-on-year, which was slightly higher than most analysts' forecast of 7.2 to 7.3 percent but was still at its lowest point in five years. What does it mean for investors? What are the next moves that the macroeconomic authorities are likely to take in the second quarter? Will the market gain more confidence? China Daily interviewed several specialists on the Chinese economy for their opinions: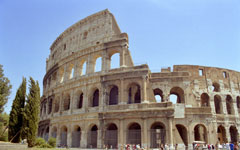 The first-quarter GDP growth is in line with our expectations but a bit rosier than the market consensus of 7.3 percent. A fine-tuning of policy probably can be expected in the second quarter; otherwise, the economy will see further downside risks in the following quarter. The government may quicken implementation of projects that have been approved in order to stabilize investments. It will also increase public spending. But more time is needed before the central bank can decide whether to cut the reserve requirement ratio or not. Even so, it would be a signal that would boost market confidence.
ZHU JIANFANG, chief economist with CITIC Securities
We maintain our view that GDP growth is on a down trend, and we continue to expect it to slow to 7.1 percent in the second quarter. We believe the government will not announce any new easing measures in April as it waits to see how the economy responds to the current fiscal easing measures. If growths lows again in May, which is our baseline case, the government may loosen policy further, particularly on the monetary side, by raising credit supply and cutting the reserve requirement ratio by 50 basis points. The likelihood of an interest rate cut is also rising, although it is not yet part of our base line view.
ZHANG ZHIWEI, HongKong-based research analyst with Nomura Securities Co Ltd
While first-quarter GDP growth slowed, we believe that the growth momentum has stabilized in March. Port throughput data and our field study also suggest that China's trade may have bottomed out and will become more resilient than what the current headline numbers suggest. Premier Li Keqiang's vow to expand tax rebates to small enterprises, accelerate shantytown renovation and construction, and increase railway investment using both public and private funds will also help propel growth momentum in the second quarter. An acceleration of policy implementation, plus an upward cyclical pattern of China's investment activities, will help propel growth in the following quarter. The strength of the cyclical upturn, however, will hinge on whether the central bank can permanently lower funding costs facing the enterprises.
LIU LIGANG, HongKong-based economist with Australian and New Zealand Banking Group Ltd