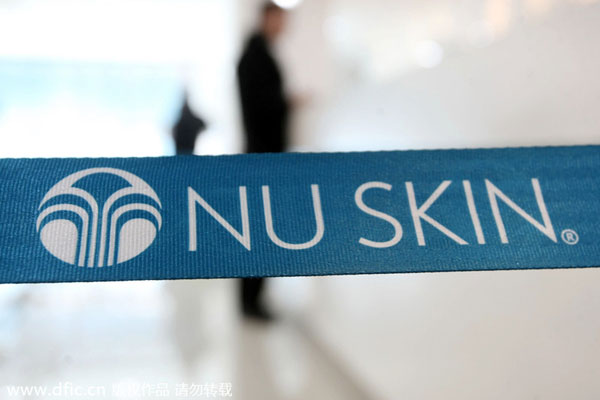 Customers visit a store of Nu Skin in Shanghai, Jan 22, 2014. [Photo/icpress] 
US-based direct-selling company Nu Skin has been fined 3.26 million yuan ($525,950) for distributing products that were not registered for direct sale, the State Administration for Industry and Commerce said on Monday.
Nu Skin China was also penalized 100,000 yuan for product claims that were deemed to lack sufficient documentary support.
The company said six sales employees were also fined a total of 1.5 million yuan for unauthorized promotional activities.
Nu Skin China was asked to enhance the education and supervision of sales representatives, the SAIC said.
The company is taking steps to correct the issues raised in the SAIC reviews, and is not aware of any other material enforcement investigations currently pending in China, according to a statement from Nu Skin.
In January, People's Daily accused the New York-listed company of exaggerating its influence and creditworthiness in company brochures by presenting advertising as news reports, and of organizing "brainwashing" gatherings.