The acquisition of a London-based lender will offer a platform for growing trade and investment in African nations, report Li Jiabao, Du Juan and Zhang Zhouxiang
Industrial and Commercial Bank of China Ltd announced on Jan 29 it had reached an agreement with Standard Bank Group Ltd on acquiring a 60 percent share in Standard Bank Plc, a London-based entity that trades currencies, commodities, stocks and bonds, for about $750 million.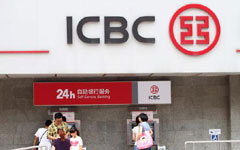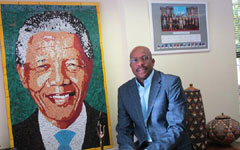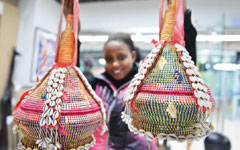 ICBC, a 20 percent shareholder of SBG, wants to use the business to focus on money flows between China and Africa, as well as in other emerging markets.
Jiang Jianqing, chairman of the Chinese bank, said an increase in commodities trading and the consequential need for hedging arose from a rapidly developing Chinese economy, and that such
financial reform
s
as the liberalization of interest rates and foreign
exchange rate
s, and the opening up of capital markets raised demand for transformed service capabilities and business models for Chinese banks.
ICBC, also the world's most profitable lender and largest bank by assets, is not alone in extending its reach to the African continent, which has become a hot investment destination for Chinese businesses.
As the trade imbalance between China and Africa looks unlikely to change in the short term, China's increasing investment there is expected to bring benefits to both sides, experts said.
"In the future, China will not only expand trade with Africa but also increase investment in the continent," said Li Wentao, a researcher at the Institute of African Studies at the China Institutes of Contemporary International Relations.
"Chinese businesses will co-develop with locals and set their roots locally."
He said that while bilateral trade remains at a modest level, Chinese investment in Africa will increase local employment while relocating China's excessive industries to ease overcapacity at home.
Li added that while the trade imbalance probably won't change in the near term, boosting the number of Chinese manufacturing businesses on the continent, as well as speeding up technological transfers, will "greatly advance Africa's industrial upgrading and bring about true benefits".
"Chinese enterprises have intensified their efforts in exploring African markets, and China's investment in Africa will remain robust. The rapid growth momentum of China-Africa economic ties will surely not change," Li said.
Don't miss: