Lenovo NEC Holdings BV, the $175-million joint venture formed last year between Chinese PC giant Lenovo Group Ltd and Japanese PC maker NEC, says it is targeting a 30 percent share of the Japanese market within three years.
Before forming the joint venture, the companies' combined market share was about 23.6 percent, according to the US-based IT research company IDC.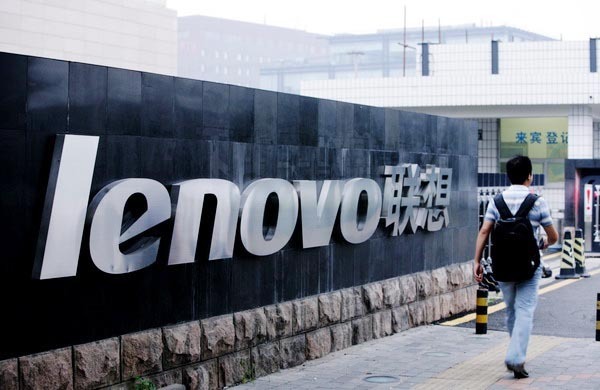 Lenovo Group's innovation plant in Beijing. Japan will play an increasingly vital role in helping the company gain a larger share of the international market, says Roderick Lappin, executive chairman of Lenovo NEC Holdings. [Photo/China Daily] 
A year into the venture it is now 25.4 percent, making it the leading PC supplier in Japan by the second quarter of this year.
Roderick Lappin, executive chairman of Lenovo NEC Holdings, said Japan, as the world's third-largest PC market, clearly plays a key part in the company's future.
The gap in global PC sales between US-based computer giant Hewlett-Packard Corp and Lenovo narrowed to just 0.7 percent in the second quarter of this year.
The Chinese company now has a 15 percent share of the global market, and Lappin said that Japan will play an increasingly important role in helping the company gain a larger slice of the world PC market.
One key aspect of the merger, said Lappin, was keeping the two partner brands in the company name, with the actual products still being sold as separate brands, with different sales channels and operations.
It was a different strategy when Lenovo bought the US PC division of IBM Corp in 2005.
Lappin explained that in Japan, customers have strong brand loyalty, and doing anything to the trusted and familiar Japanese name of NEC would have been a risk.
"Customers are fond of domestic brands and are not likely to change their mind and buy foreign brands," he said.
"We wanted to keep the two brand images and their branding strategies separate to attract a broader range of customers."
The joint-venture company's strategy for the Japanese retail market is to sell Lenovo's IdeaPad PCs to the mainstream market, while NEC products will be focused on the premium market.
Sakae Takatsuka, president of Lenovo NEC Holdings, added that in Japan, there is a logical split too, in both sides' competitors.
NEC's competitors are domestic brands while Lenovo's competitors are multinational brands such as HP, Dell Corp.
But in many other aspects of the business, the two partners are merging their resources, such as in human resources, research and development, and manufacturing.
In that last area, particularly, the newly created company is working hard to improve the processes being used.
Before the joint venture was formed, NEC's productivity was only a third of its rival Japanese brand Fujitsu, and Lenovo's production was about 15 times higher than NEC's.
NEC made more than 2.1 million units PCs last year, half of them commercial.
Its factory in Japan has just launched a pilot scheme to produce Lenovo's key ThinkPad PCs to shorten delivery times to local customers, and they will be available in Japan by the end of this year, said Lappin.
tuoyannan@chinadaily.com.cn