WiFi hotspots carry security risks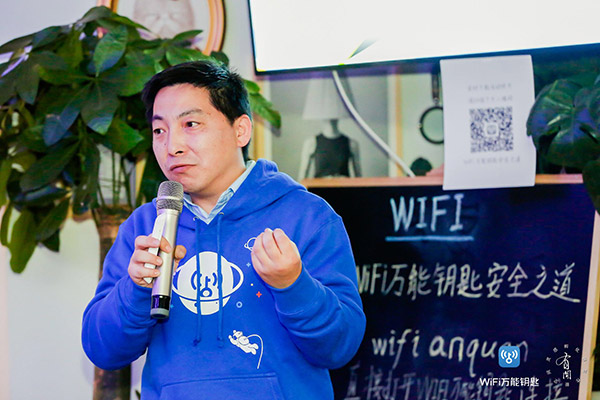 Gong Wei, chief security officer of Shanghai Lantern Network Technology. [Photo provided to China Daily]
As more people enjoy the convenience of surfing the internet wherever they are, there remains security risks, according to a report released on Tuesday.
The study by Shanghai Lantern Network Technology, a free WiFi access provider, said 1.5 percent of China's WiFi hotspots, mainly provided at public places, were unsafe in 2016, and more than 80 percent of the insecure WiFi services were provided by hackers.
The company found that in most cases criminals disguised the insecure WiFi hotspots in the name of telecom carriers, business centers and well-known wireless routers. The insecure WiFi hotspots were most likely to be found in restaurants, shopping malls, entertainment places, hotels and tourist attractions.
Gong Wei, chief security officer of Shanghai Lantern Network Technology, said that even bigger threats came from insecure knockoff apps.
"While the attackers can easily obtain users' personal information exposed over public WiFi hotspots, they can rarely access payment or money transfer details in the encrypted format over public WiFi." Gong said.
"However, hackers can easily access all those data, including personal information and payment data, via insecure apps."
As of today, the company said that together with several application stores and smartphone makers, it has targeted 1387 knockoff apps which mimic the look of the company's WiFi Master Key app, and 1305 of the fake apps are now out of the application stores.