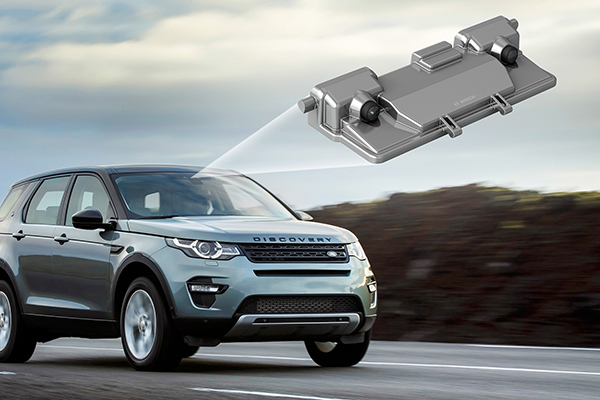 Bosch reveals a strong ambition to boost its business in China. [Photo provided to China Daily]
Germany based technology and services supplier Robert Bosch GmbH expects its mobility solutions business to grow considerably faster than the global automotive market, despite marginal growth in world's vehicle production.
Bosch's mobility solutions, formerly called automotive technology, grew by 10 percent this year, or 5 percent after adjusting for currency changes, the company said.
Volkmar Denner, chairman of the board of management of Robert Bosch said: "Bosch is assuming a leading role in the transformation that is about to sweep through the automotive sector. Bosch is enjoying success in automation, electrification and connectivity.
"Our innovative strength in all the mobility growth trends is helping us attract new customer groups and tap business opportunities beyond the automotive industry," he said on Tuesday at the Frankfurt motor show.
Denner attributed the achievement to the company's efficient combustion technology. This year, Bosch expects to sell 15 percent more gasoline direct injection systems and 10 percent more high-pressure diesel injection systems.
China accounts for 13.1 percent of the company's global revenue. Bosch earned 6.4 billion euros ($7.23 billion) in China in 2014, a surge of 27 percent from a year earlier, while the group's global sales reached 48.9 billion euros, with a year-on-year growth of 7.2 percent.
Denner said: "China is the country where we employed the second-largest number of people, more than 50,000, following Germany. We keep investing a lot in China in manufacturing and development, and we have numerous R&D centers in China."
This year, Bosch will open its new diesel systems plant in Qingdao, Shandong province.
Bosch is continuously contributing to reduce air pollution caused by exhaust emissions from trucks and cars, and seeking to reduce traffic accidents by improving vehicle safety, Denner said.
Peter Tyroller, who is on the board of management of Robert Bosch, said: "Our outstanding performance in China demonstrates the success of our localization strategy, which we are also in the process of further intensifying. Over the past three years, we've invested a total of close to 920 million euros in China to further enhance the local value chain and locate ever more production and engineering close to our customers."
The company believes its leading position in exponent of connected production may put itself in a unique position to help drive forward China's "fourth industrial revolution", or "Industry 4.0"