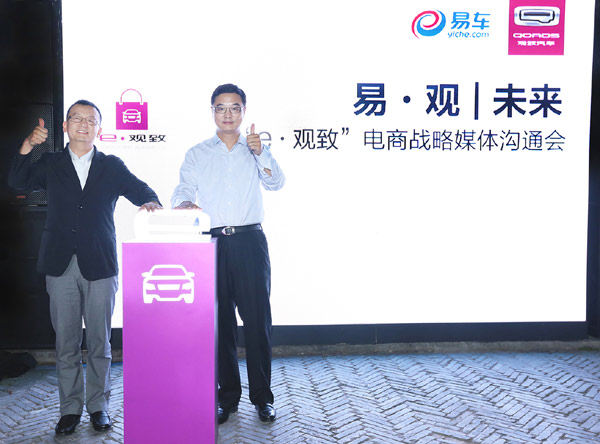 Sun Xiaodong (rigth), Executive Vice President of Qoros, and Shao Jingning, President of Bitauto. [Photo provided to China Daily]
Qoros announced a sales collaboration with a leading automotive e-commerce platform, Bitauto, on June 1.
The arrangement with Bitauto will provide customers with exclusive offers on the Qoros 3 Hatch and a countrywide test drive program. Two hundred cars will be available to consumers to test drive, delivered to any address in the country.
Consumers register their interest in the car online through the Bitauto platform. The Bitauto team will then deliver the car to the customer for a test drive, wherever they are in the country, and finally the customer can complete the final purchase at any Qoros dealership.