Investors seeking 5% stake in banks need watchdog's approval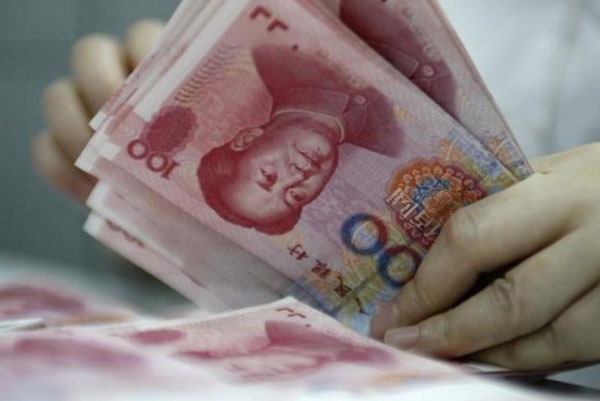 An employee counts yuan banknotes at a bank in Huaibei, Anhui province, June 22, 2010. [Photo/Agencies]
China Banking Regulatory Commission (CBRC) rolled out a regulation draft on commercial banks' equity management Thursday to prevent shareholders from misusing their rights to harm banks' interests and is now asking public opinion on that, according to CBRC website.
Shareholders of commercial banks would be classified as shareholders who need to apply before buying stakes and shareholders who need to report after buying stakes, according to CBRC. And those shareholders who have significant impact on corporate management of a bank could be defined as major shareholders, the regulator added.
Investors, their affiliated parties, and persons acting in concert need to apply to the CBRC or its agency for approval to hold a bank's stake exceeding 5 percent.
If the stake bought is below 5 percent but has enabled the investors to be among the top 10 largest shareholders, the investors need to file with the CBRC or its agency within five working days.
If the stake is between 1 and 5 percent, the filing is needed within 10 working days.
The CBRC also states that funds, insurance companies' asset management products and trust companies' asset management could buy into commercial banks in the securities markets but the stake of these financial products under the same controlling person should be under 5 percent.
It added that a major shareholder of a bank is banned from using financial products under its control to buy another stake in the bank.
The regulator also asks banks' shareholders to be of good corporate governance and in good financial situations.