Unable to hear or talk, tattoo artist creates magic with hands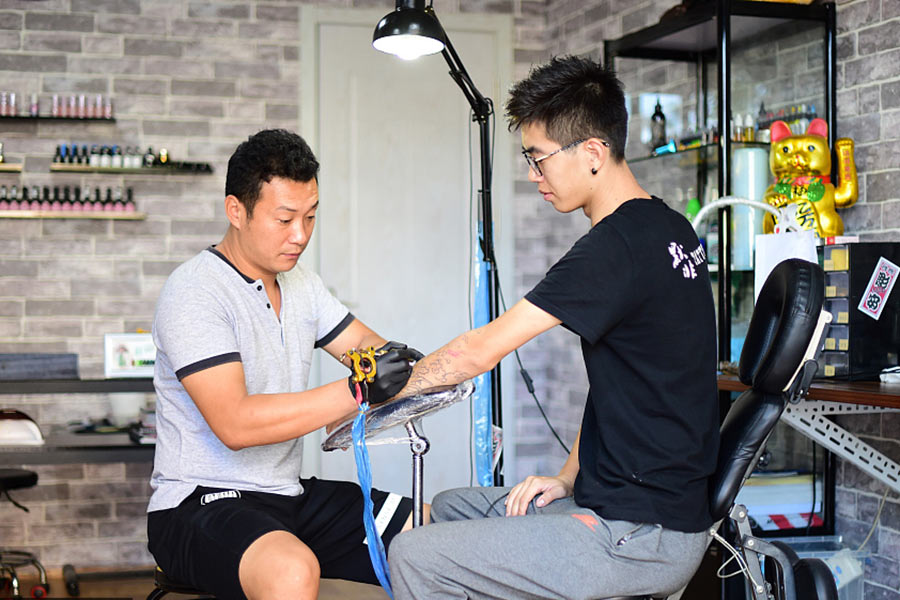 Wang Hai tattoos at his store in Qingdao city, East China's Shandong province, on Sept 12, 2017. [Photo/VCG]
In a tattoo store in Qingdao city, East China's Shandong province, the only way for staff members and customers to communicate is to write on a board. And the shop owner Wang Hai believes that great work can speak for him, though he cannot hear or talk.
Born in 1980s, Wang lost his hearing in a medical accident when he was less than one year old. But talent in sports took him to track and field where he won several medals until his Achilles tendon ruptured three years ago, which forced him to retire.
After that, Wang opened an online store to sell cosmetics, then he fell in love with tattoo in 2015, when he got his wife's and daughter's names tattooed on his arm. In less than two years, Wang went from self-learning to learning from professionals to running his own store.
Now, there are two tattooists-Wang Hai and his teacher Nie Deshun, who also cannot hear or talk- in the store and Wang's dream is to become a master.