Apple launches $999 iPhone X in bid to regain innovation lead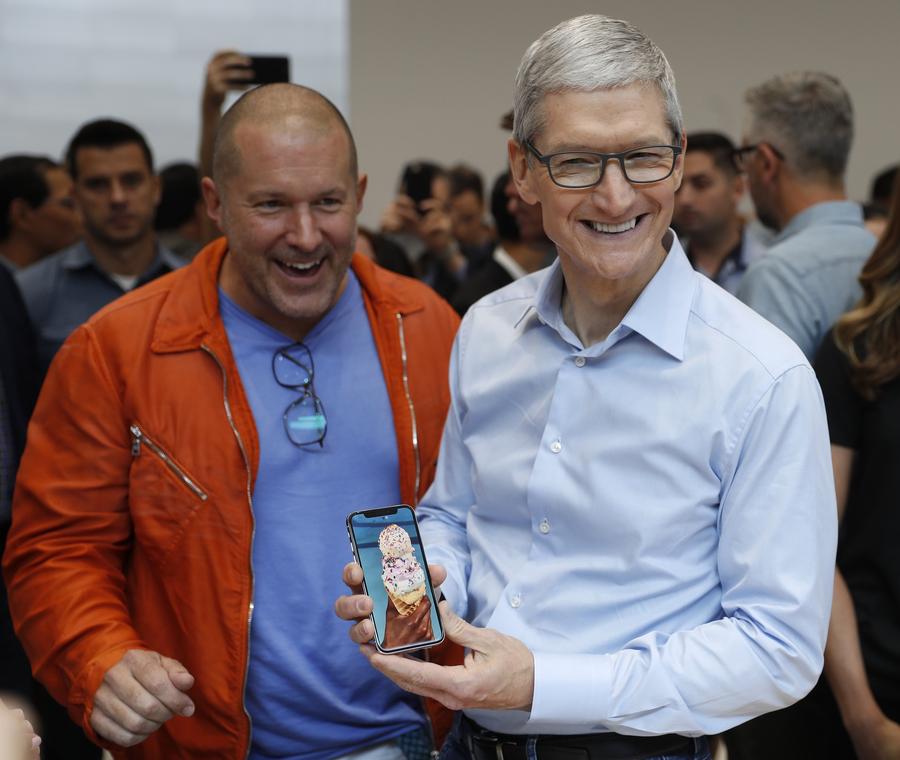 Apple CEO Tim Cook (R) plays with an iPhone as Jonathan Ive, Apple's Chief Design Officer, looks on during a launch event in Cupertino, California, US, Sept 12, 2017. [Photo/Agencies]
Apple Inc on Tuesday rolled out its much-anticipated iPhone X, a glass and stainless steel device with an edge-to-edge display that Chief Executive Tim Cook called "the biggest leap forward since the original iPhone."
The launch contained few surprises, with leaked details on the phone and other products including an updated Apple Watch proving largely accurate. But the iPhone X's $999 price still raised eyebrows, and its Nov 3 ship date prompted questions about possible supply constraints ahead of the holiday season.
Investors and fans have viewed the tenth-anniversary iPhone launch as an opportunity for Apple to refresh a smartphone lineup that had lagged the competition in new features. Last year the company's revenue declined when many consumers rejected the iPhone 7 as being too similar to the iPhone 6.
The iPhone X has wireless charging, an infrared camera and hardware for facial recognition, which replaces the fingerprint sensor for unlocking the phone. The home button is also gone, and users instead tap the device to wake it up.