Home / Business / Biz Photos
A model wants to thank Jack Ma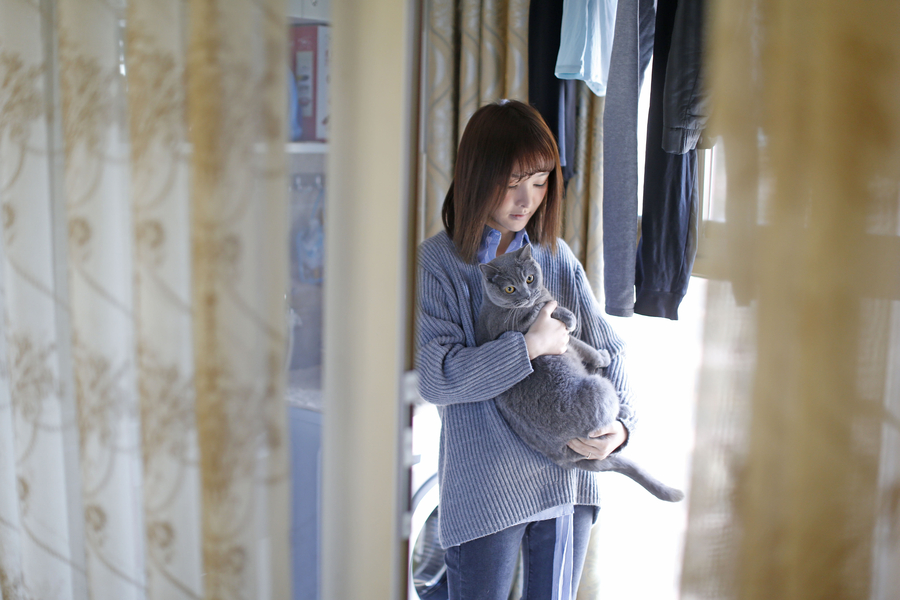 Model Wang Mengqi holds her cat at her home in Wuhan, Central China's Hubei province, Feb 13, 2017. [Photo/VCG]
Wang Mengqi specializes in modeling items for the hands and feet, such as footwear and jewelry, for online sellers. She started her modeling career when she was in her second year of college.
A few days ago, she got a job to model 100 pairs of shoes. The young woman plans to spend two and a half days to complete this work.
The shoe modeling assignment is not easy, Wang said as she would take the photos while wearing different clothes and accessories to showcase the different pairs of shoes.
"The work is busy", Wang said.
She can work a six-day week. To shoot good photos, she goes to other places twice a month, and travels to other countries at least five times a year.
Although the job is busy, Wang said, she can earn good pay - from 4,000 yuan ($583) to 10,000 yuan a day.
"I want to thank Jack Ma, Alibaba's founder, because his company gives me job opportunities," Wang said,
Alibaba's Taobao.com is China's largest online shopping platform. Every day, online sellers need many models, like Wang, to show their products.