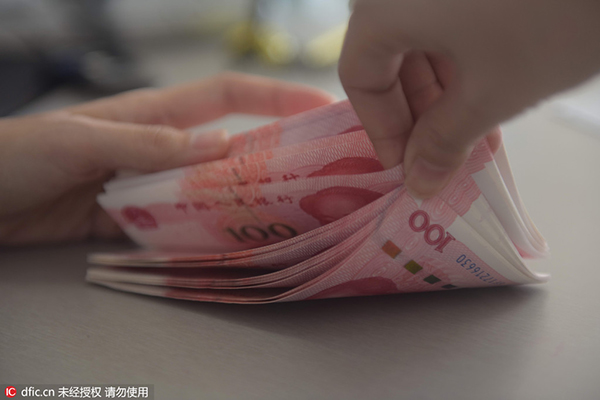 A clerk counts money for a client at an Agricultural Bank of China branch in Hainan province. [Photo/IC]
BEIJING - China's central bank said on Friday that it intended to continue its prudent monetary policy and maintain a proper level of liquidity.
In a statement after a quarterly meeting of its monetary policy committee, the People's Bank of China (PBOC) said it will be more careful to exercise an appropriate monetary policy that is either too easy or too tight.
The central bank said it will use various monetary policy tools flexibly to maintain a reasonable growth of monetary credit and social financing; improve financing and credit structures; raise the ratio of direct financing and reduce financing costs.
In line with the requirements of supply side structural reform, the bank will continue reforms to the financial system to encourage efficiency and better serve the real economy.
It will further advance reforms to allow the market a bigger role in deciding the interest level as well as reforms to yuan's exchange rate formation mechanism, and keep the yuan exchange rate essentially steady at a reasonable and balanced level.
China's economy and financial market have been smooth and steady in general term, but the complexity of the situation should not be underestimated, the central bank said.
The global economy is still in post-crisis deep adjustment, with major economies split and uneven in terms of recovery and international financial market faces increasing risks, according to PBOC.