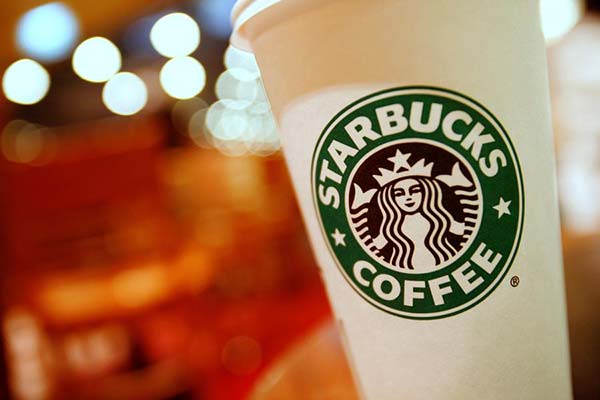 A cup of Starbucks coffee sits on a table in a cafe in central Hong Kong, China, January 16, 2015. [Photo/Agencies]
As part of a program to upgrade its food sales, Starbucks Corporation will become a licensee and investor in the boutique bakery and cafe Princi. The bakery will offer food in all new Starbucks roastery locations, including Shanghai and New York.
James Roy, principal at the China Market Research, said Starbucks has been doing really well in the Chinese mainland by selling beverages. Compared with food offerings in Starbucks stores in Hong Kong, the choices are of quite a low standard here.
But, it hurts their ticket size if consumers only order a single drink in their stores. Bakeries and cafes from South Korea such as CJ's Twosome coffee and Tous Les Jours have brought up the standard of food offerings in the market and increased consumer demands, he said.
"The Princi move makes sense for Starbucks, which has to deal with competitors with strong food offerings," said Roy.
Known for its artisan bread created from traditional family recipes, Princi has five locations in Milan and London.
The investment team, which includes Milan-based Angel Lab and Pekepan Investments, will focus on expanding the number of stand-alone Princi locations worldwide as well as making Princi the exclusive food purveyor at the new Starbucks Reserve Roastery and Tasting Rooms in Shanghai and New York, according to Starbucks.
The new retail place in Shanghai will allow customers in its largest international market to better understand the craft of roasting and brewing a range of Starbucks coffees.