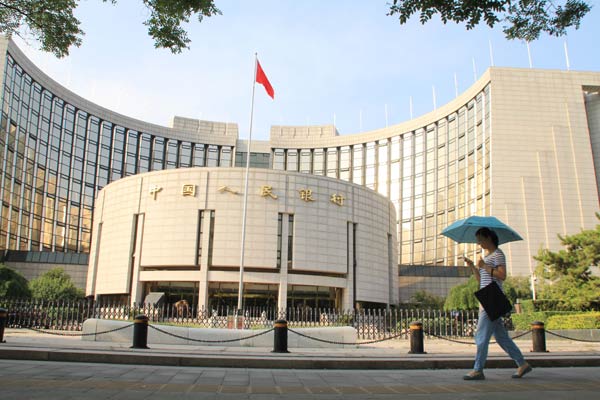 The headquarters of the People's Bank of China in Beijing. [Photo by Shi Yan / China Daily]
The People's Bank of China, China's central bank, has remained the world's biggest sovereign asset holder, despite suffering a 12 percent slump in the value of its assets in 2015,
Reuters
reports.
In 2015, the total assets managed by the world's top 500 public investors fell by $855 billion, or 2.9 percent, to $28.99 trillion, the news agency said, quoting a report compiled by the Official Monetary and Financial Institutions Forum (OMFIF).
The annual report looks at asset management performance by public investors such as central banks, sovereign funds and public pension funds.
Among them, central banks saw their assets shrink by 6.1 percent, which is attributed to low oil and gold prices and rising capital outflow from emerging economies.
Meanwhile, public pension funds saw assets fall by 0.6 percent, while those of sovereign funds grew by 0.04 percent, marking the slowest pace in at least a decade.
The report said the list of the world's 10 biggest public investors experienced little change from last year, with Asian institutions continuing to dominate the ranking.
Within the top 10, the biggest climber was the China Investment Corp, China's sovereign wealth fund, which rose to number five after its assets under management increased by 14.4 percent.
The move displaced the Saudi Arabian Monetary Agency (SAMA) - the kingdom's central bank - which registered a more than 15 percent fall in its assets under management, the greatest loss in the top 10.
Agencies contributed to this story.