Fuyao Group boss says firm has long aimed at smart production
Industry 4.0 can only be successful when an enterprise has a solid manufacturing capacity, said Cao Dewang, chairman of Fuyao Group, the largest automotive glass supplier in China.
"Industry 4.0 is quite a popular concept at the moment. But my concern is that manufacturers may face the risk of failure if they don't have a strong manufacturing capacity. China's manufacturing industry is still not very advanced," said Cao.
The vision of Industry 4.0 is for "cyber-physical production systems" in which smart embedded devices work together wirelessly directly or through the internet of things. It is seen as the Fourth Industrial Revolution following the first three driven by steam engine, electricity and the personal computer.
Fuyao has adopted a slogan of "Make Industry 4.0 Take Root in Fuyao". The reason that Fuyao is ready for Industry 4.0 is because it has more than 20 years of developing strong manufacturing competence under a vision on intelligent production, according to Cao.
"I first came to the realization that intelligence is the future when one of my engineers reminded me that software would one day be more valuable than human power in 1988 when I first bought equipment from overseas," said Cao. "I have been aiming at a smart production process ever since."
Founded in Fuzhou in the eastern part of China in 1987, Fuyao Group (Fuyao Glass Industry Group Co Ltd) now has a 65 percent share of the domestic market. The company has manufacturing bases in nine countries, including the United States, Russia, and Germany.
Cao was named as manufacturing pioneer in China by Forbes magazine in 2015. It was the first on the 14-member list, followed by Dong Mingzhu, chairwoman of Gree Electric Appliances Inc, Liang Wengen, chairman of Sany Group, and Zhang Ruimin, chairman of Haier Group.
Fuyao's information technology and automation system have taken the lead among its counterparts in the world, according to Forbes.
It has formulated a sophisticated data system in purchasing, logistics, services and other value-added production links.
Fuyao's average use of robots is more than 200 robots per 10,000 workers. The level is 300 in Japan and 100 in the US in automotive glass manufacturers, according to Cao.
"The key to success for Industry 4.0 is to design a system that suits the enterprise' production process. If you don't know the details in production like the back of your hand, how can you design the system that works the best?" said Cao.
Other factors for the success of Industry 4.0 include large production capacity, good management, the employees' quality, and high demand for the product. The demand for high value added automotive glass that is more environment-friendly, energy saving, intelligent and integrated is rising fast.
Fuyao is moving up along the value chain by developing intelligent glass of sound proof rate of 90 percent, heat insulating, low energy consumption and auto light adjustment.
It is also developing a windshield that can function as a dash board.
Fuyao realized revenue of 13.6 billion yuan ($2.1 billion) in 2015, a 5 percent increase from the same period in 2014. Its net profit stood at 2.6 billion yuan in 2015, up 17 percent from the end of 2014.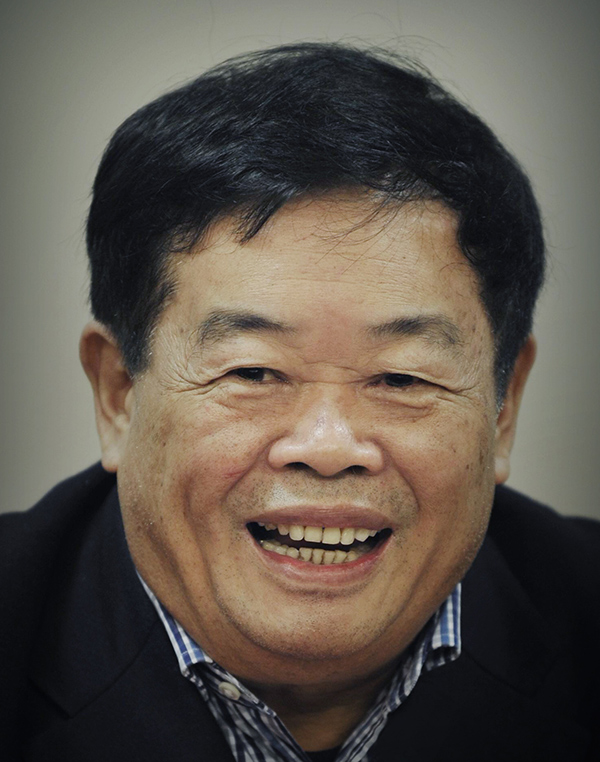 Cao Dewang, chairman of Fuyao Group