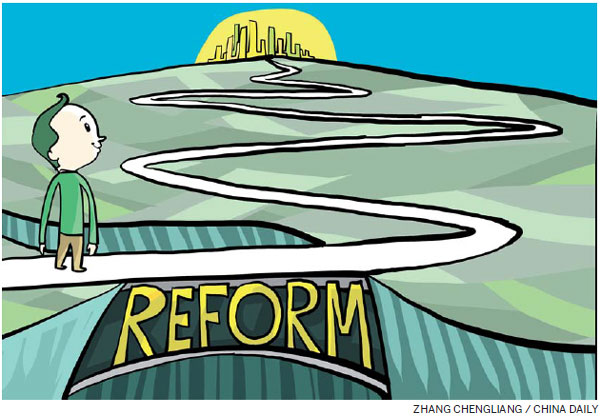 As an important part of the reform of State-owned enterprises (SOE), a notice on pushing forward SOE's structural adjustment and regroup has been formed and ready for issuance, Economic Information Daily reported Thursday.
The reform, mergers and acquisitions (M&A) of SOEs will no doubt be a hot issue on China's annual legislative and political advisory sessions - NPC and CPPCC this year. With the implementations of policies on local levels, many NPC deputies and CPPCC members believe that China will witness a breakthrough on SOEs' reform and regroup.
According Zhang Xiwu, deputy director of State-owned Assets Supervision and Administration Commission of the State Council, the focus of the research on pushing forward the reform will be on finding an effective method for SOEs' mergers and acquisitions as well as discovering a practice to integrate internal resources.
M&A is an effective way to maximize the State-owned capital, said Chi Fulin, a member of the national committee of CPPCC. China's industries are facing overcapacity and through M&A can industries improve the efficiency, optimize the allocation of state-owned assets and improve the product quality.
It also offers a way to establish a modern management system and strengthen the creativity, making SOEs the pillar of the economy, Chi said.