A look into an internal speech made by Alibaba's new chief executive officer may give a better idea or two of what will be the next chapter for the Internet empire.
One of the company's two main goals is to develop more independent non-ecommerce platforms that could serve businesses in the future, said Daniel Zhang Yong, the new CEO three days after he replaced Jonathan Lu, reported TMTPost.
Here are the five most promising business arms within Alibaba Group that Zhang mentioned.
5. Non-ecommerce mobile services: UC Web, AutoNavi
The browser developer UC Web and digital map platform AutoNavi are two fundamental businesses in the mobile Internet era that Alibaba acquired last year.
"We are working on a miracle, which is to truly integrate our businesses on a seamless basis, making map data and location-based services one of our fundamentals," said Zhang according to TMTPost.
The UC Web has become world's largest third-party mobile browser in terms of page view share, according to a latest ranking compiled by analytic service provider StatCounter.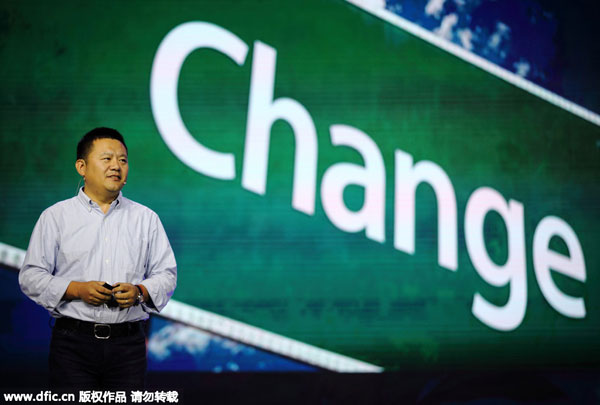 Yu Yongfu, president of Alibaba mobile business group and chief executive of UC Web, speaks during the 2015 Global Mobile Internet Conference in Beijing, April 28, 2015. [Photo/IC]