According to Hurun report, one in every three wealthy Chinese has property overseas, most of them residential properties. As the domestic property market continues to slump, more and more wealthy Chinese investors have shifted their focus to overseas property markets.
Most Chinese investors buy overseas property for three reasons, for residential property for immigration purpose, for property investment and a place for their children to stay while studying abroad.
Chinese investors invested over $5.4 billion in overseas properties in the first half of 2014; despite less amicable relations between China and Japan, Chinese investors invested 230 million in commercial properties in Japan, three times that of 2013.
10 Canada
Chinese investors invest in Canadian property mostly for residential purposes, as an increasing number of Chinese immigrants arrive in Canada.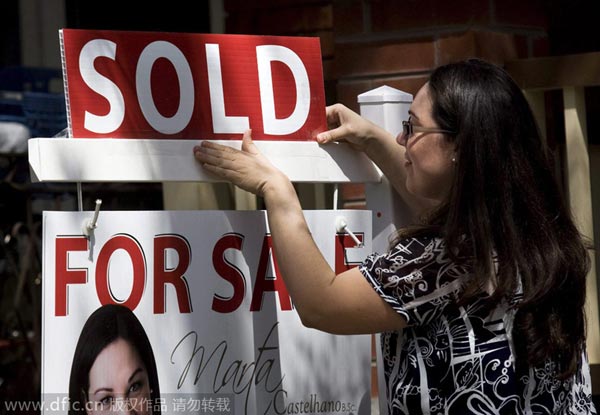 A real estate agent puts up a "sold" sign in front of a house in Toronto, April 20, 2010. [Photo/IC]