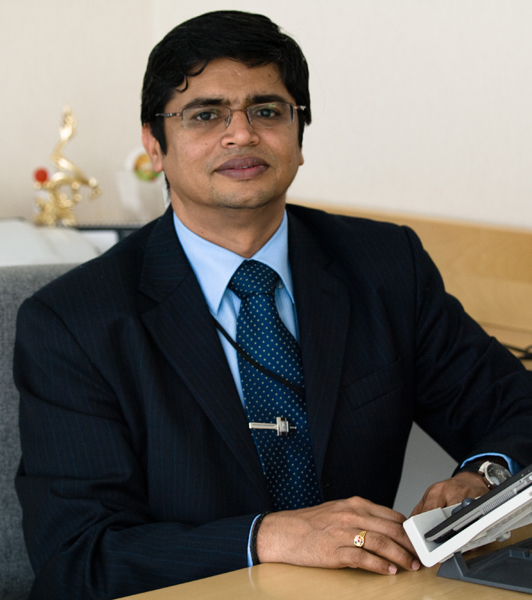 Rangarajan Vellamore Rathangapani, chief executive of the China operations of Infosys Technologies Ltd. [Photo provided to chinadaily.com.cn]
The Indian company is a global leader in consulting, technology, outsourcing and next-generation services of the IT business. It posted revenue of about $8.25 billion in the financial year ended in March 31, 2014. "Our long-term view hinges on not only cementing business ties in China, but also on providing relevant solutions for our Chinese clients."
The chief executive said that efforts in this direction have started bearing fruit with local Chinese clients and large multinational corporations accounting for most of the revenue growth in China in 2013 and during the first six months of 2014. In 2013, Infosys's China operations contributed more than $100 million to the global revenue. The Indian company is already working with some big names in China like Huawei, Haier, and Lenovo, and has formed alliances with several Chinese lenders.
"Our strategy is to focus on a select set of clients and work with them to have a broader relationship," Rathangapani said, adding that, "We choose clients who are industry leaders."
Citing an example, he said Infosys has formed a global partnership with Huawei to offer cloud, big data and communication solutions, along with other enterprise-oriented services. "For this line of business, we will be using Huawei's cloud technology infrastructure," he said.
Cloud computing is a model enabling convenient and on-demand network of a shared pool of configurable computing resources.
"We are confident of taking forward our association with Huawei this year," Rathangapani said.
Infosys has also formed string connections with Chinese dairy giant Inner Mongolia Yili Industrial Group Co and helped upgrade its enterprise resource planning system in 2012.
Enterprise resource planning is business management software, usually a suite of integrated applications that a company can use to collect, store, manage and interpret data from many business activities.
The Yili project, started in October 2012, has proved successful in terms of better management ability and efficiency. Rathangapani says that the project was a challenging one due to complex business operations in different modules, heavy customization and lack of documentation.