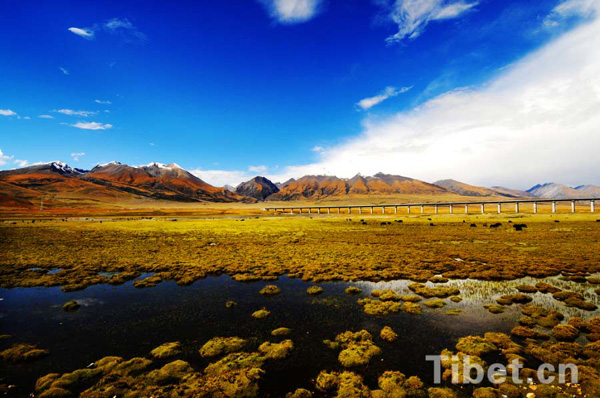 Road on the plateau.[Photo/tibet.cn]
LHASA - Farmers and herdsmen in China's Tibet autonomous region saw their average income increase 14 percent year-on-year in 2014, marking a straight 12th annual double-digit growth, local authorities said on Sunday.
Tibetan farmers and herdsmen is estimated to have earned about 7,500 yuan ($1,200) on average last year.
Farmers and herdsmen make up for more than 80 percent of the population in the region.
"We used to get money mainly from farming. Now we have multiple sources of income. We also run some inn and transportation businesses," said Padma in Medog county of Nyingchi prefecture. "My family earned more than 10,000 yuan last year."
Tibet has made the growth of famers and herdsmen's income the top priority in social and economic development, improving infrastructure and social security.