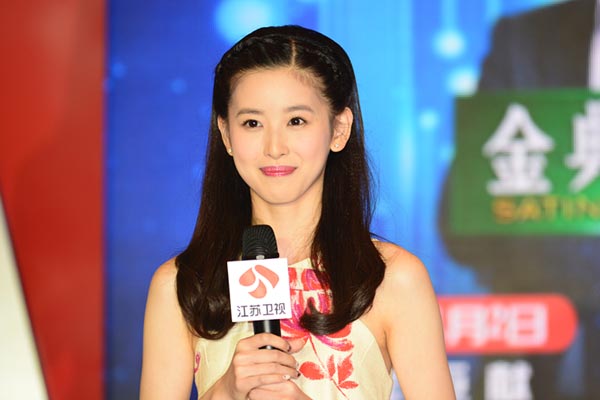 Chinese celebrity Zhang Zetian attends a press conference for second season of The Brain in Beijing on Dec 9, 2014. [Photo/IC]
China's largest online direct-sale company JD.com Inc denied the rumor that the company's chief executive officer will have to pay 30 million yuan ($4.82 million) to end his relationship with a cyber celebrity.
The Beijing-based company said on its microblog on Monday that the news of 30 million yuan break-up compensation is not true. The company will take legal action against those who spread the rumor.
News of Liu Qiangdong, founder and chief executive officer of JD.com Inc, paying a significant amount of money to end his relationship with Zhang Zetian, also known as milk tea girl because of her pure and warm looks, has gone viral since Sunday.
The couple announced their relationship to the public via their Sina Weibo, the Chinese version of Twitter, in April last year. However, the posts of them admitting their feelings to each other have now been reportedly deleted.
Rumors of Liu and Zhang, who have an age difference of 19 years, have gone viral ever since. There are several versions of the reasons why the two broke up.