Chinese e-commerce brands are experiencing increasing international exposure. Companies such as JD.com and Alibaba Group went public in the US earlier this year and saw their shares spike.
China Internet Week projects that 2015 will continue to be an iconic year for the world's largest e-commerce market, with the frontrunners and the industry becoming more mature.
But how exactly will Chinese e-commerce companies evolve their development strategies in 2015?
Let's take a look at the top 10 trends of the year ahead.
10. Precision marketing
Recommending exactly what goods and services customers want will remain crucial for e-commerce companies in the next few years. It means that a batch of powerful players will keep striving for precision marketing with improved consumer analytics.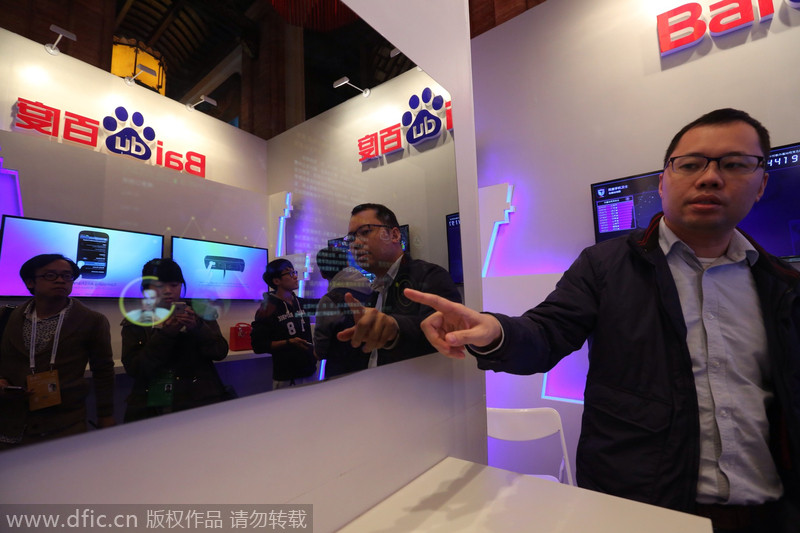 Chinese search engine tycoon, Baidu, displays its marketing service to guests and participants at the first World Internet Conference in Wuzhen, Zhejiang province, Nov 18, 2014. [Photo/IC]