While subways in China's first-tier cities are part of people's daily life, those in second-tier city Zhengzhou, capital of Central China's Henan province, have just started to experience this mode of transport.
Zhengzhou launched the operation of Line 1, the first subway line in Henan province, on Dec 28, 2013, and this line transported 61.8 million commuters by Dec 4, 2014.
It is projected that there would be five lines in operation in Zhengzhou by 2020, and the total length of the network could reach 166.9km, according to Zhengzhou Evening News in September.
3 am, System check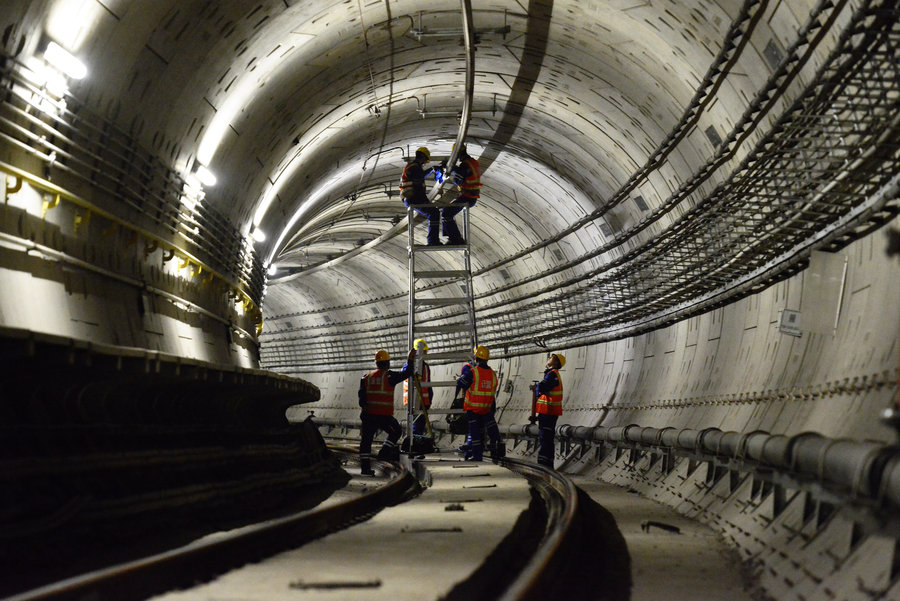 Workers check the subway system at 3 am in Zhengzhou city, capital of Central China's Henan province, Nov 5, 2014. They usually check the system after the subway stops working in the evening. The work goes on until 4 am or even later. [Photo/CFP]