BEIJING - Chinese industrial firms' profits climbed for a fourth consecutive month in December, adding evidence that the world's second-largest economy is gaining steam after seeing its lowest growth rate in 13 years.
Profits at major industrial firms, or those with annual revenues of more than 20 million yuan ($3.17 million), climbed 17.3 percent year-on-year last month to reach 895.2 billion yuan, the National Bureau of Statistics said on Sunday.
The growth, however, eased from November's 22.8-percent increase and October's 20.5-percent rise.
Chinese industrial companies recorded negative profit growth in each of the first eight months last year, with the only exception being March, when a 4.5-percent rise was registered.
The industrial companies' profits rose a mere 5.3 percent in 2012, compared with the 25.4-percent surge registered in 2011, as slowing growth at home and global economic woes dented corporate earnings.
China posted its weakest growth in 13 years last year, by rising 7.8 percent year-on-year, but a rebound in the final quarter pointed to recovery.
Combined with other strengthening indicators revealed this month, including export and industrial output figures for December and a preliminary HSBC reading on January's manufacturing activity, the figures have made many hopeful for an economic turnaround.
Analysts have predicted the country's economy will pick up in 2013, as the global economy is stabilizing and government measures and reforms have come into play.
The Center for Forecasting Science under the Chinese Academy of Sciences, the country's top science academy, released a report on saturday forecasting that the national economy will expand by 8.4 percent this year.
Special Coverage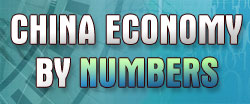 Related Readings
China sets industrial output target

Guangzhou auto industry hit by Diaoyu tensions

China unveils merger targets to upgrade industry

China's industrial output up 10.3% in Dec