Related publication: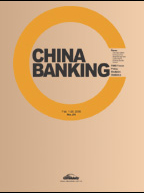 China's central bank may only auction off seven-day reverse-repurchase contracts on Thursday this week to avoid a conflict with the holidays, according to two traders required to bid at the auctions.
The securities' interest will start to accrue on the following day and they will mature on Jan 8, according to the traders, who asked not to be identified. If the central bank issued the securities on Tuesday, their redemption date would coincide with New Year's Day.
Reverse repos involve short-term asset purchases that add money to the banking system.
For more subscription details of China Banking, please visit our E-Shop.