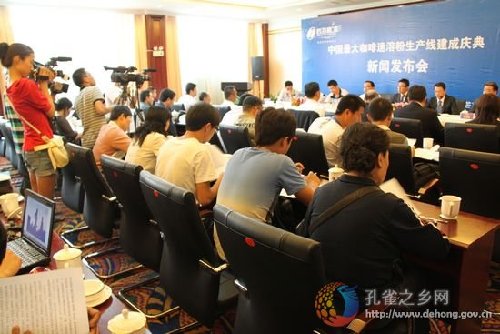 The most productive instant coffee production line in China was built on May 27 in Dehong prefecture, Southwest China's Yunnan province.
The line, with a total investment of 463 million yuan ($71 million), was built by a local famous coffee company.
Covering an area of 240 mu (16 hectares), its annual output can reach up to 10,000 tons, breaking the nation's record of 3,000 tons made three years ago. The line can produce three kinds of instant coffee. Furthermore, the coffee planting areas need to be increased, which will bring jobs to some 50,000 farmers .
In recent years, coffee has become one of the most popular farm products in the world. "The project expects to accelerate growth of the province's coffee industry," Xiong Xiangru, head of the Coffee Association of Yunnan, said.