China's central bank will facilitate the pilot programs of settling international trade in the Chinese currency by reducing "institutional obstacles", a central bank official said in Beijing on Wednesday.
The People's Bank of China (PBOC) will reduce "institutional obstacles for cross-border trade settlement in the yuan" and provide convenience for such settlement, Su Ning, vice governor of the central bank, said on the sidelines of the annual session of the National Committee of the Chinese People's Political Consultative Conference (CPPCC), a political advisory body.
China's State Council, or the Cabinet, announced last December to settle trade in the yuan between Guangdong, the Yangtze River Delta and Hong Kong and Macao, and that between Guangxi, Yunnan and members of the Association of Southeast Asian Nations on a trial basis.
Related readings:


 HK to begin yuan settlement trial


 Six regions compete for yuan settlement in foreign trade


 China urged to make yuan international


 Four banks to begin yuan settlement trials this month

Chinese Premier Wen Jiabao said last week in his government work report the mainland would accelerate the trial operation of settling trade in yuan with Hong Kong and Macao this year.
"The PBOC will actively advance the operation according to the requirement of the States Council," said Su, a CPPCC National Committee member.
Despite the trial programs, what currencies enterprises use to settle trade is "a voluntary act by both sides of the trading", Su said.
He noted that as yuan has proved more stable than some other currencies in the region amid the financial crisis, both Chinese companies and those in some neighboring countries and regions are willing to settle trade in yuan.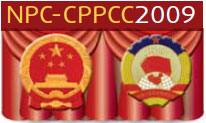 Customs figures released Wednesday show that China's foreign trade totaled $124.95 billion in February, down 24.9 percent year-on-year. It was the fourth straight monthly decline as global demand shrank.
Central bank governor Zhou Xiaochuan told a press conference Friday China is expected to soon issue a policy facilitating settlement in yuan for trade between Hong Kong and the mainland, saying what remains to be done is only a few finetunes on the transaction systems of banks and regulating policies.