Year-ender: Top 10 cultural events from 2022
Share - WeChat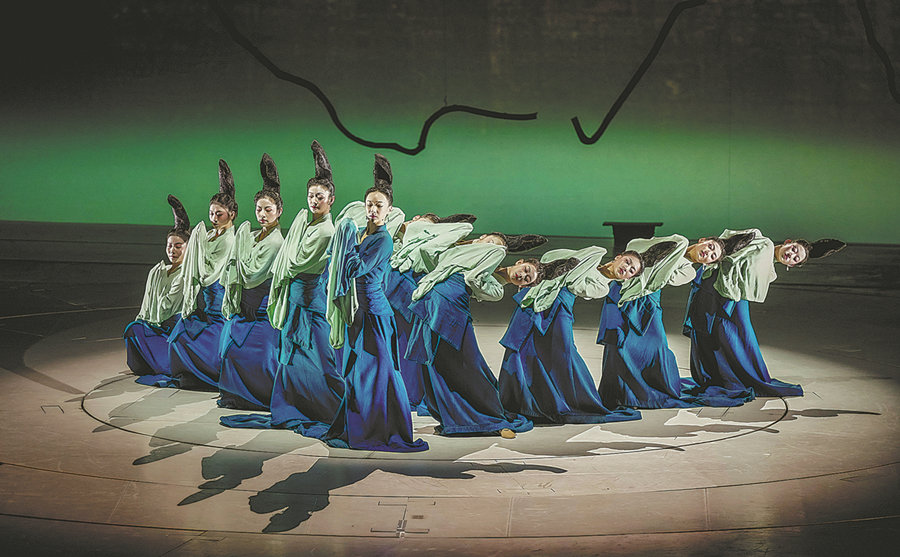 9. Poetic dance based on ancient painting brings visual feast
The Poetic Dance: The Journey of a Legendary Landscape Painting, a dance drama based on Wang Ximeng's famous painting A Panorama of Rivers and Mountains from the Song Dynasty (960-1279), quickly became an internet sensation, after its debut on China Central Television's Spring Festival Gala.
Choreographed by Zhou Liya and Han Zhen and produced by the China Oriental Performing Arts Group, the dance drama went on tour in 40 cities with 120 performances since then, making it a national phenomenon.
Displaying scrolls, finding stones, studying brushstrokes, quenching ink, and paintings … the dance group uses various chapters to allow the audience to travel through time and space, and enter the world of Song Dynasty painter, Wang Ximeng, from the perspective of the exhibitionist. The color bluish-green is the soul of the ancient painting, and it is also the visual symbol of the entire dance drama.
The dance drama won the Wenhua Award, the top national award for performing arts at the 13th China Art Festival on Sept 15.