Year-ender: Top 10 cultural events from 2022
Share - WeChat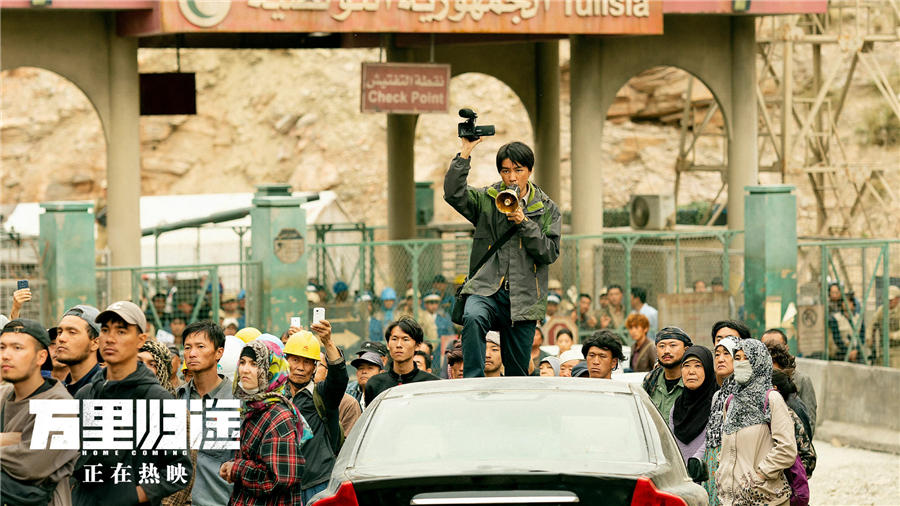 6. Home Coming tops box office charts at National Day holiday
The widely praised film Home Coming dominated China's box office during the National Day holiday, starting Oct 1.
It tells the story of two unarmed Chinese diplomats who return to the war-torn Republic of Numea to bring 125 Chinese citizens safely back to China. It was inspired by the Chinese embassy's evacuation of more than 30,000 Chinese nationals from Libya in 2011 as a bloody unrest unfolded in the country. Directed by Rao Xiaozhi, the film stars Zhang Yi, Wang Junkai, and Yin Tao.
The film has garnered over 1.36 billion yuan ($188 million) at the box office after three weeks, and has received positive feedback from Chinese moviegoers with a rating of 9.6 points out of 10 from 350,000 viewers on Maoyan.
The film has also been released by CMC Pictures with English subtitles in more than 50 selected theaters in Los Angeles, San Francisco, New York, Houston, Las Vegas, San Diego, Vancouver, Toronto, Ottawa, and a few other North American cities with a large overseas Chinese population.