Year-ender: Top 10 cultural events from 2022
Share - WeChat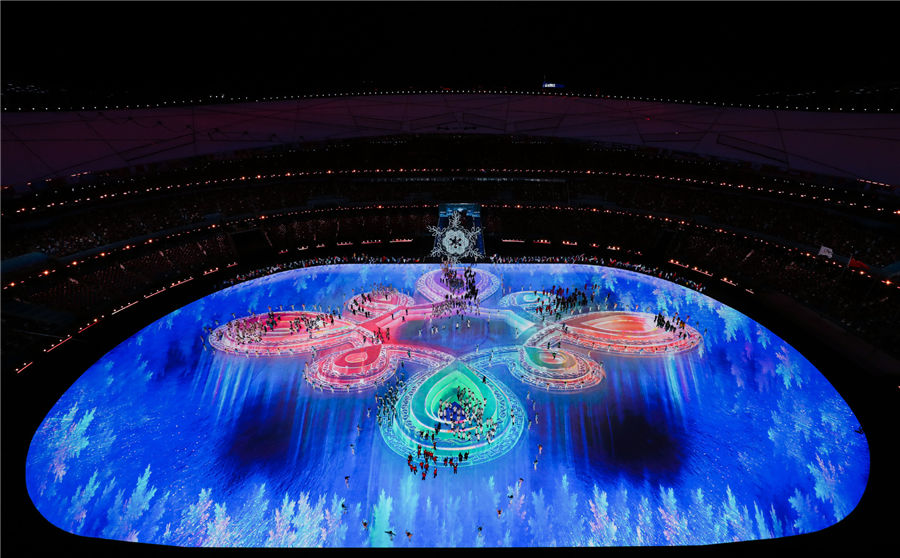 2. Chinese cultural elements shine at 2022 Winter Olympics
The Beijing 2022 Winter Olympics impressed the world not only through the thrilling sporting action and the host's fantastic organizational work, but also thanks to the charm of Chinese culture which was showcased through the whole event.
From the 2022 Winter Olympic medal, emblem, mascots, pins, and a flame lantern to the uniforms of Chinese delegation, from the Chinese art exhibition zone at the Winter Olympic Village to the opening and closing ceremony of the Winter Olympics, Chinese cultural elements shine almost everywhere.
The cute mascot Bing Dwen Dwen gets inspiration from the traditional Chinese snack "ice-sugar gourd" (tanghulu), while the mascot for 2022 Paralympics Shuey Rhon Rhon resembles an iconic Chinese red lantern commonly seen during Chinese New Year.
At the closing ceremony, 12 Chinese zodiac-themed ice cars and an enormous "Chinese knot" were presented, symbolizing unity and auspiciousness. Willow branches also appeared, expressing Chinese people's hospitality and bidding farewell to the world guests.