Spicing things up
Share - WeChat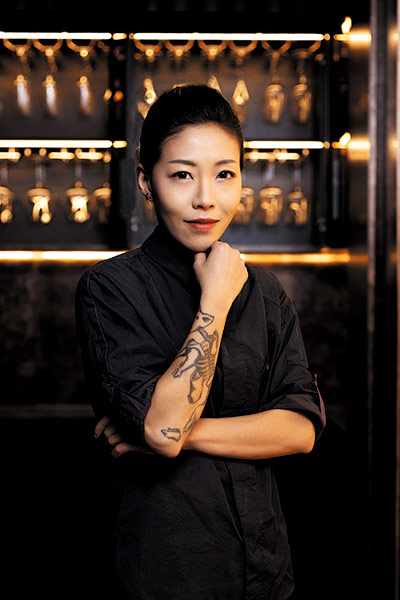 Some have a hunger for adventure. Others have a taste for travel. Many like to put all their eggs into one basket. A select few have all of the above. DeAille Tam and her fiance Simon Wong are in this group. When time permits, they love nothing more than packing quickly and hitting the road. But they are not regular tourists. No sites for them, no selfies in front of buildings. Their destination is food-eating in restaurants and searching for new ingredients.
They want to learn more about local culture and history to better understand the cuisine they are sampling. One thing that excites the couple, who were born in Hong Kong and grew up in Canada, is that the same ingredient can be harvested in different seasons in various parts of China.
Unsurprisingly, food is their career and they are co-founders and chefs of the restaurant Obscura, which opened in November 2020 in Shanghai. Tam considers the restaurant as a platform to serve Chinese cuisine in their personal interpretations with contemporary cooking technique.
She says she hopes to bring each Chinese diner the authentic flavor of their home and showcase more of Chinese cuisine.
Most Popular