Chef's Table brings Kaws's art to dining table in Beijing
Share - WeChat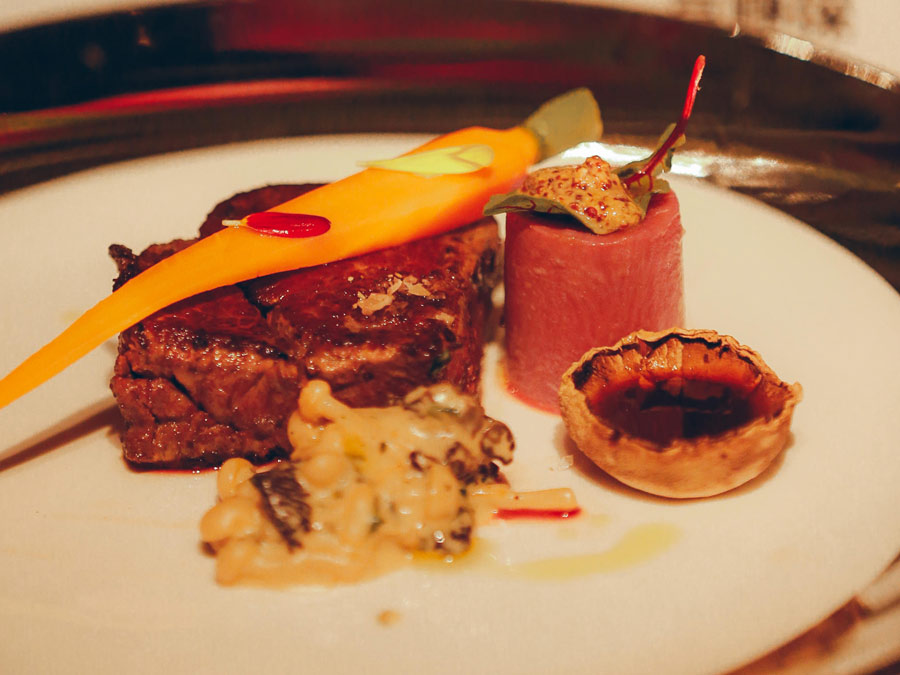 It was a feast for eyes and taste buds for art lovers and foodies in Beijing: touring around Kaws's pop art exhibition before a rich dietary experience at the much-anticipated Chef's Table with Singaporean Chef Martin Aw Yong at China Grill, one of the landmark restaurants in the capital.
Chef Aw Yong, who has more than 30 years of culinary experience, created five-course set dinner paired with a series of fine wines, to satisfy the taste buds of customers last Saturday night in Park Hyatt, part of the Beijing Yintai Center.

One of the highlights of the menu was the signature chocolate-fed wagyu beef from Australia's Mayura Station - known for its rich flavor, tender texture and a perfect balance of fat. In the process of raising, a wagyu eats two kilograms of milk chocolate and candies every day in addition to feed.