Suntory offers taste of Japanese whisky
Share - WeChat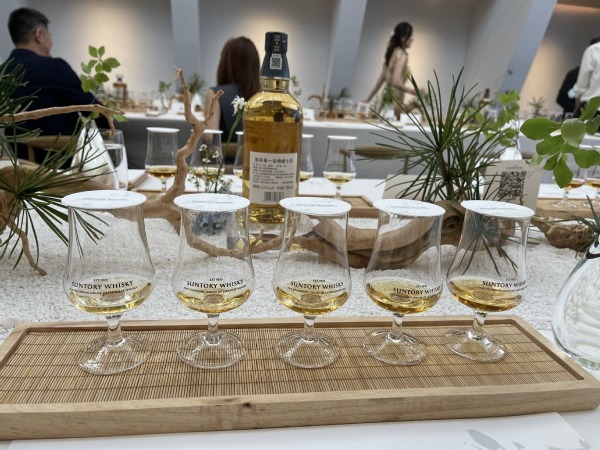 On June 4, Suntory Whisky Distillery held a tasting event in Beijing.
At the event, guests enjoyed 12-year-old Yamazaki, 12-year-old Hakushu, 21-year-old Hibiki, 12–year-old white oak component whisky Yamazaki and the Hakushu lightly peated component whisky.
Suntory, which was established in 1899 in Japan, started selling whisky in 1929.
The founder, Torii Shinjiro, built the first whisky distillery at the confluence of three rivers after the inspection comparison.
The unparalleled water source, combined with the humid and foggy climate, provides excellent conditions for the brewing and maturation of whisky.
The soul of Suntory Distillery, the fifth generation chief blender, Shinji Fukuyo, greeted the guests with a video and then introduced the philosophy of Suntory Japanese Whisky.
"It is a perfect blend of Japan natural environment and artisanal craftsmanship. Suntory has selected each of its distilleries for their unique geographic location. Craftsmen do their best in every step, from the selection of raw materials, fermentation, distillation, barrel aging, barrel making to blending. The priority is always quality."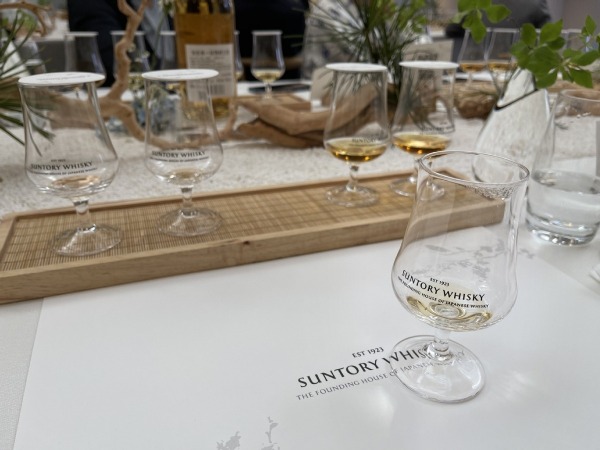 Most Popular