Spicing things up
Share - WeChat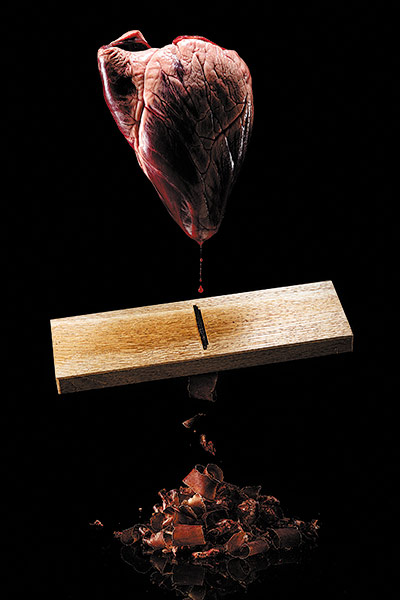 Route to Michelin
In 2016, the couple were appointed by Leung as the co-executive chefs to launch Bo Shanghai. Two years later, the restaurant was awarded a Michelin star.
Tam recalls that the award gave her a profound sense of relief.
She says the task seemed impossible, as there were many difficulties the couple faced-not only the language barrier, but also finding the right ingredients in a city in which they had never lived before.
The menu at Bo Shanghai is totally different to the one in Hong Kong, which means that Tam and Wong had to create recipes for each dish from scratch. It was challenging, but also fun for Tam.
Wong has the same viewpoint. "We don't see any of these things as problems, because at the end of the day, there are two of us, so we learned twice as much and we see twice as many things. If there is an area in which one of us is weak, the other may be strong, so we balance each other out," he says.
Wong says the couple always create new dishes together. "She's more artistically oriented than I am. That is something that a lot of chefs don't always have-that feminine touch,"Wong says, adding that he eats a lot more meat than Tam does, so his specialty is in sauces and protein.
Last year, the couple opened their own restaurant located inside the Tang Xiang Cultural Space, a villa that houses a private collection of ancient Chinese treasures.
Most Popular