Spicing things up
Share - WeChat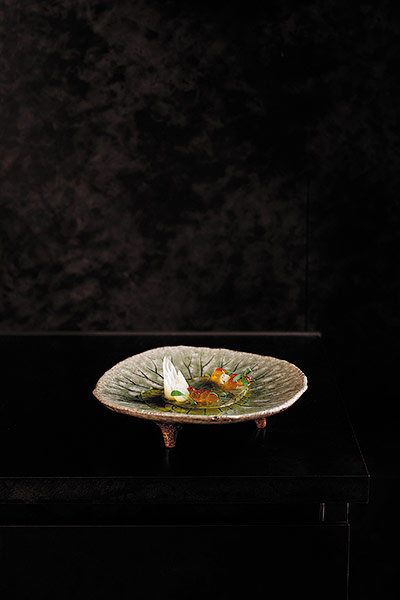 Leung was the first Michelin-starred chef Tam had interacted with, which allowed her to discover a whole new culinary world in Asia, including new food concepts, flavor combinations and ingredients she never previously heard about.
After that, whenever Leung visited Toronto to cook, the couple volunteered to help.
Tam recalls that, after several years of working in restaurants in Toronto, they wanted to work for Leung, so they called, asked and he said yes.
In 2014, the couple moved to Hong Kong and worked at Bo Innovation under the tutelage of the Michelin-starred chef.
Leung helped Tam realize that, even though there are cultural differences between Chinese and Western cuisine, the techniques are just a different way of manipulating the ingredients.
In Tam's mind, cooking is an experiment-it's about trial and error, not mistake or failure, as there is always something to learn. All cooking techniques are a type of molecular manipulation of the ingredients.
That's how she perceives any new ingredient. Whether frying or steaming, she thinks about the change in the particles and proteins and how physics affects that. In her view, the balance of flavors is about chemistry.
Tam loves art as much as she loves science, so she views cooking as an artistic expression for chefs, like a painting or sculpture.
Most Popular